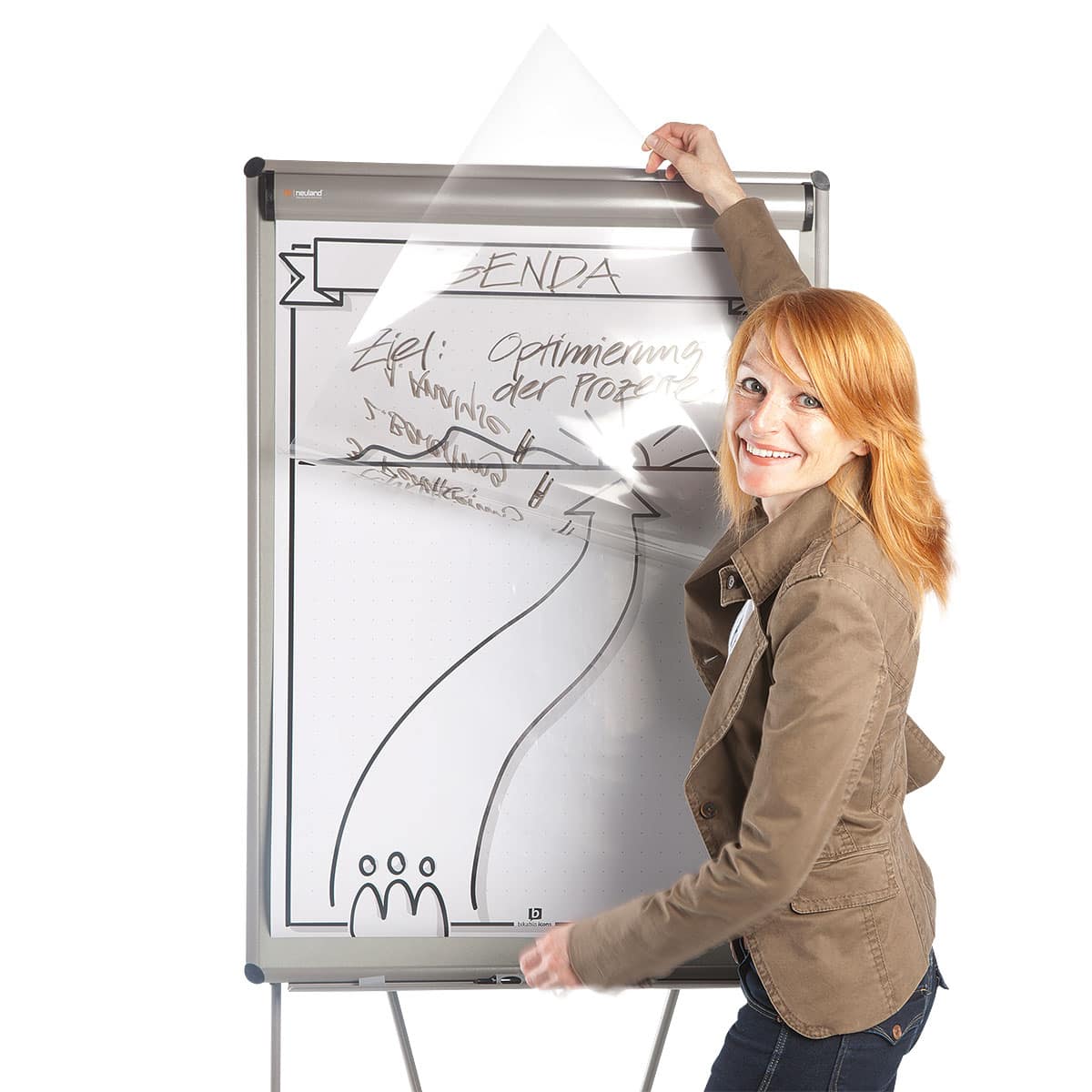 Transparent Sheets for FlipCharts
Shipping:
Parcel shipment
Barcode: 4054477006436
Transparent Sheets for FlipCharts
The efficient transparent sheets were created to optimize your workshops by giving you more options and are ideally used in conjunction with templates. For best results use over white flipchart paper or bikablo® posters.
– To be used with whiteboard markers only! –
Pro Tip: dry erase ink is designed to erase when dry; wait for ink to full dry before erasing to avoid ghosting, dying or streaking.
Technical details:
Delivery: 5 transparent sheets/set
Material: A-PET film, 0,2 mm, 6-hole perforation
Dimensions (each sheet): 68,5 x 100 cm / 27 x 39.2 inches