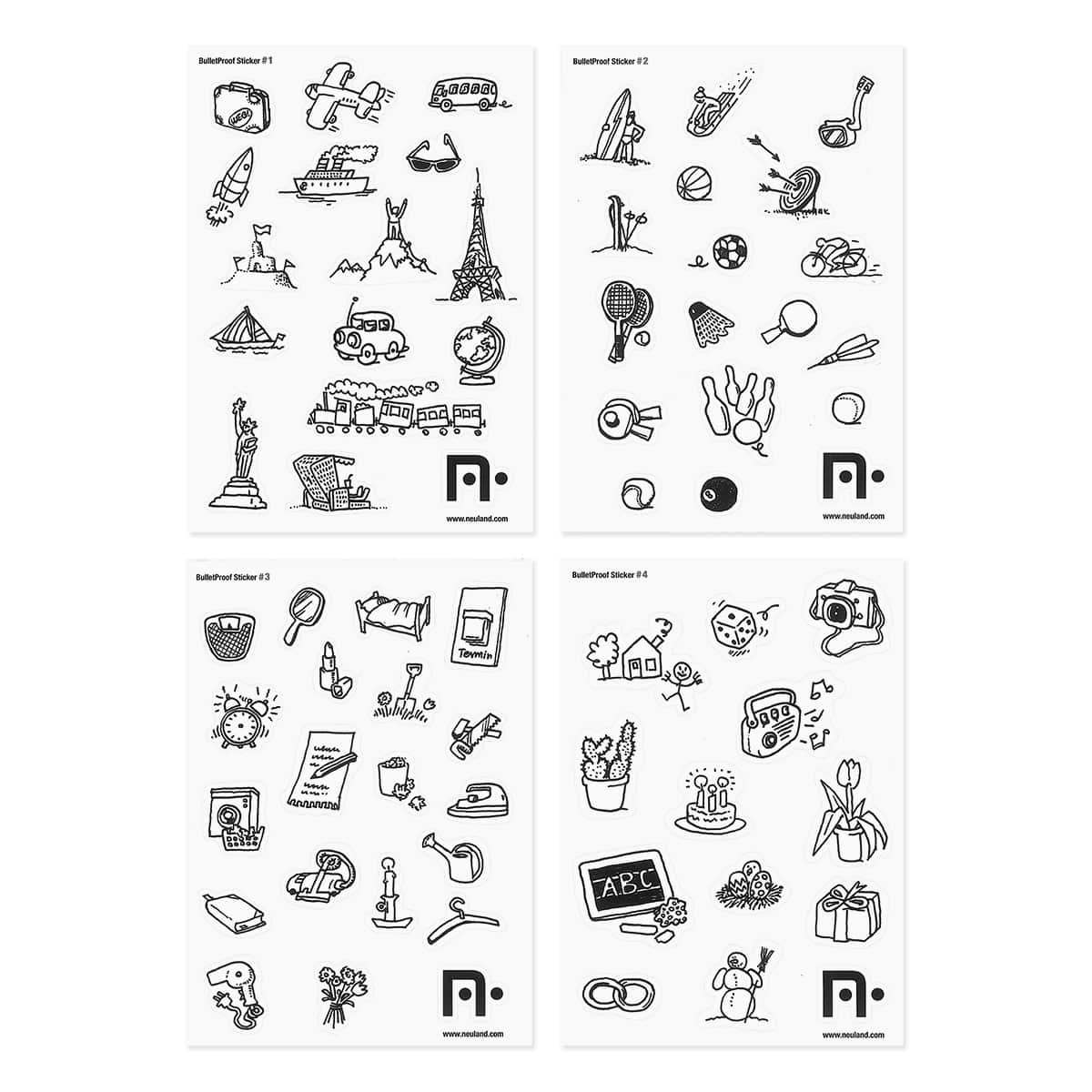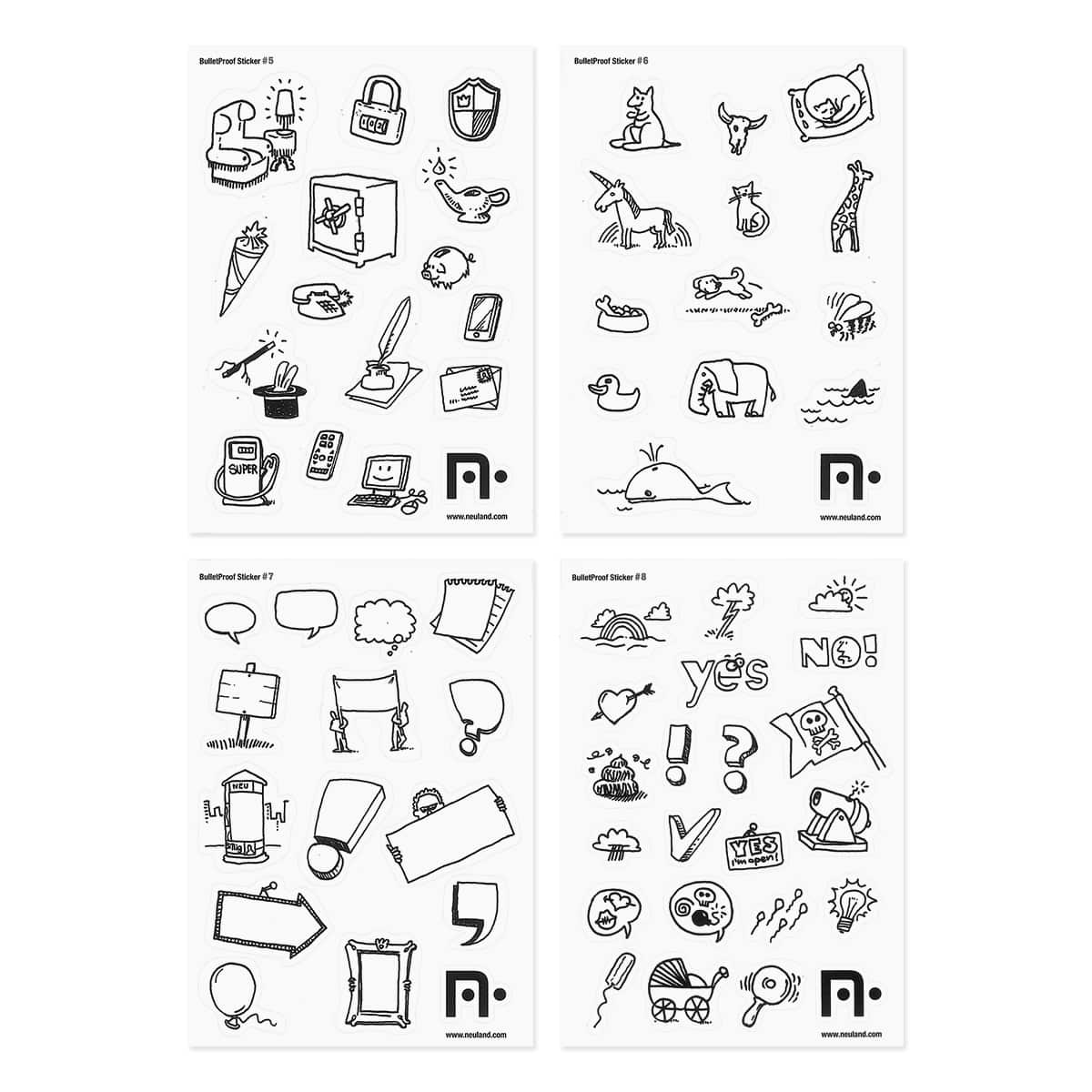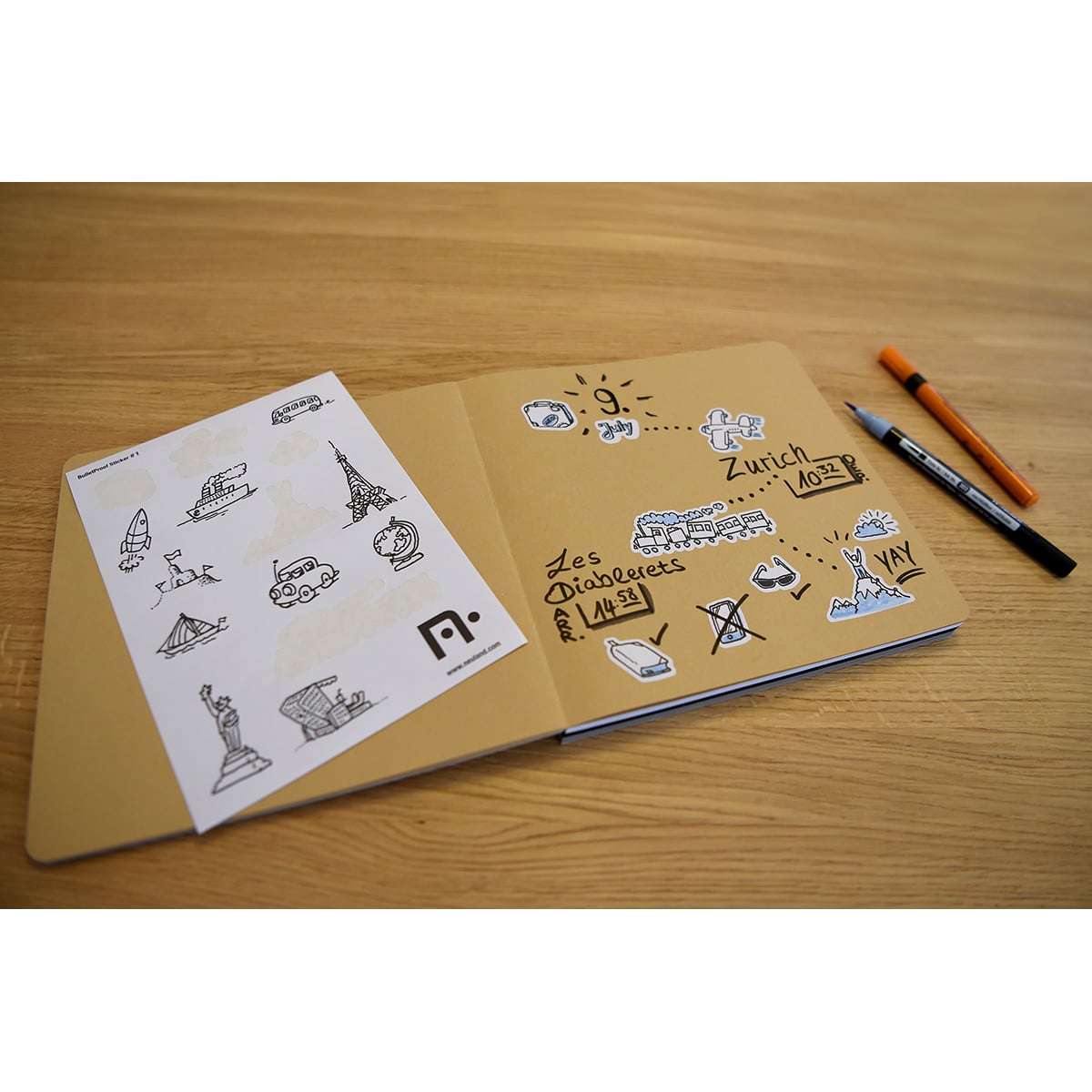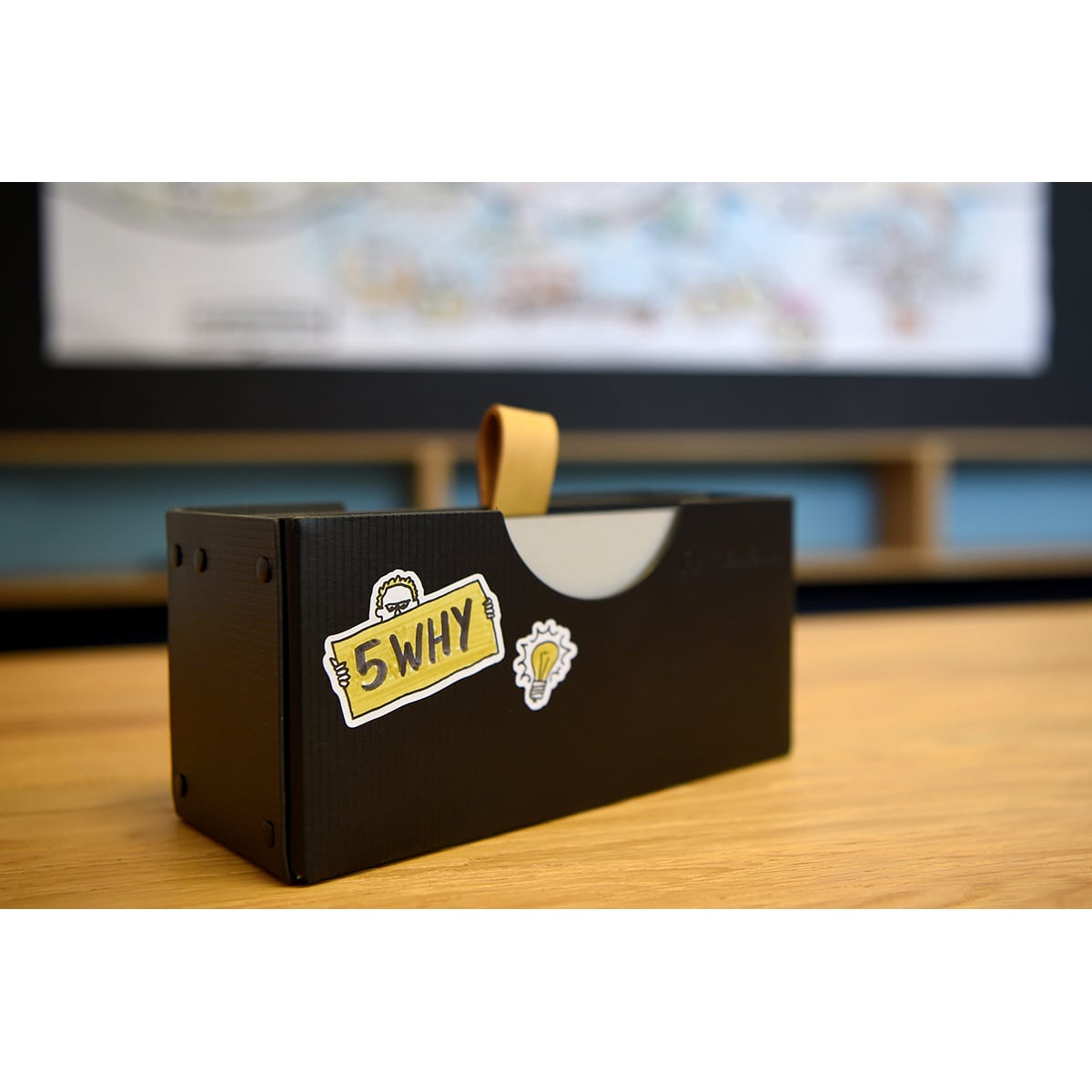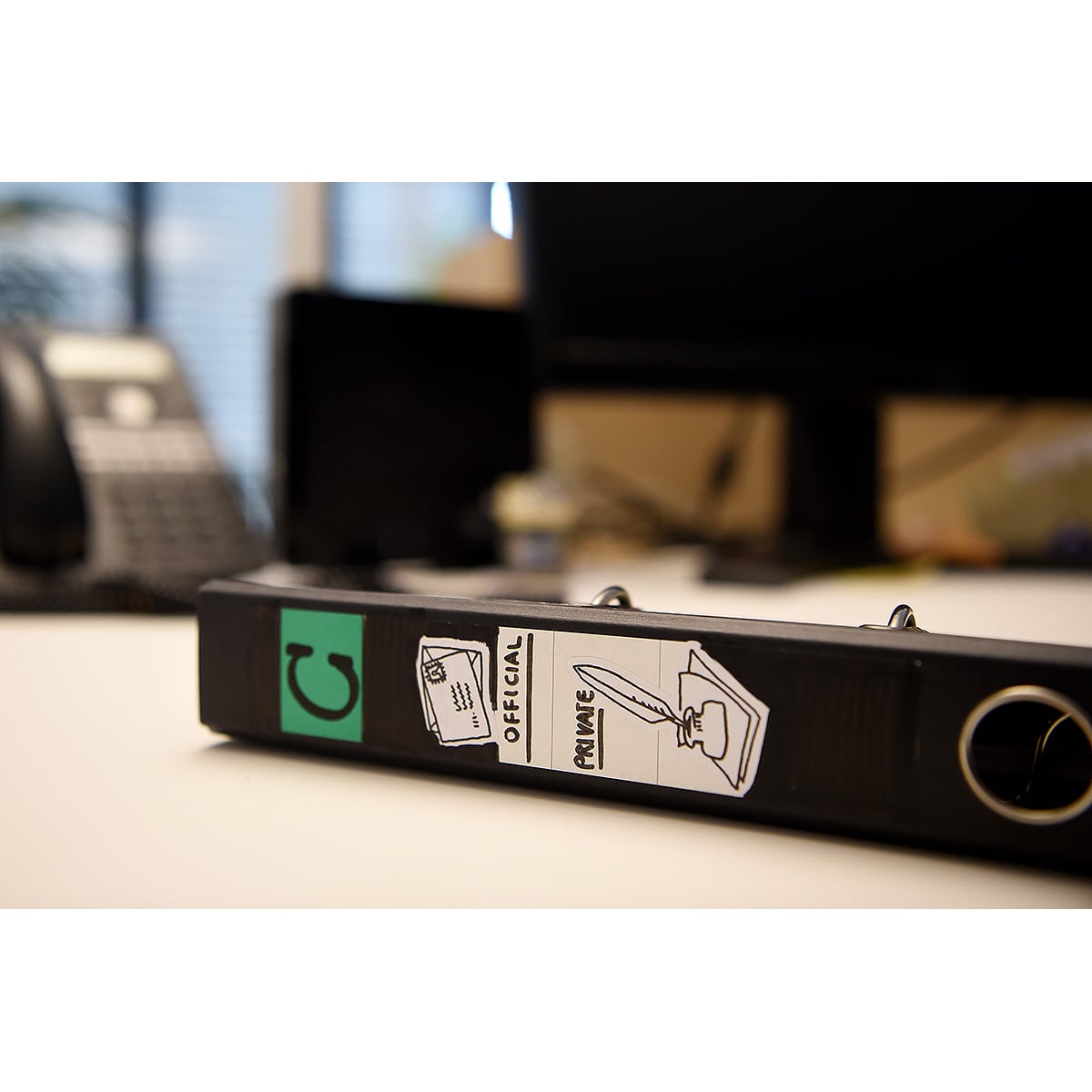 BulletProof Sticker
Shipping:
Parcel shipment
Barcode: 4054477068809
BulletProof Sticker
Top up your bullet journal or sketchbook and mark special events or appointments as highlights with figuratively punched stickers in different shapes and sizes. BulletProof stickers are perfect to design greeting cards, wrapping paper, letters, or templates. There are countless ways to use them, just let your imagination run free. Whether in black and white, combined with colorful entries or drawings, or colored by yourself – you can upgrade the motif stickers with your favorite Neuland markers in no time.
You can choose from the following topics: travel, leisure, household, animals, food, banners, arrows and speech bubbles, or the names of the weekdays and months in German and English.
Technical details
1 cover + 12 sheets with 212 motif stickers to peel off
Color: black and white
Dimensions: 14.8 x 21 cm / 5.8 x 8.3 inches