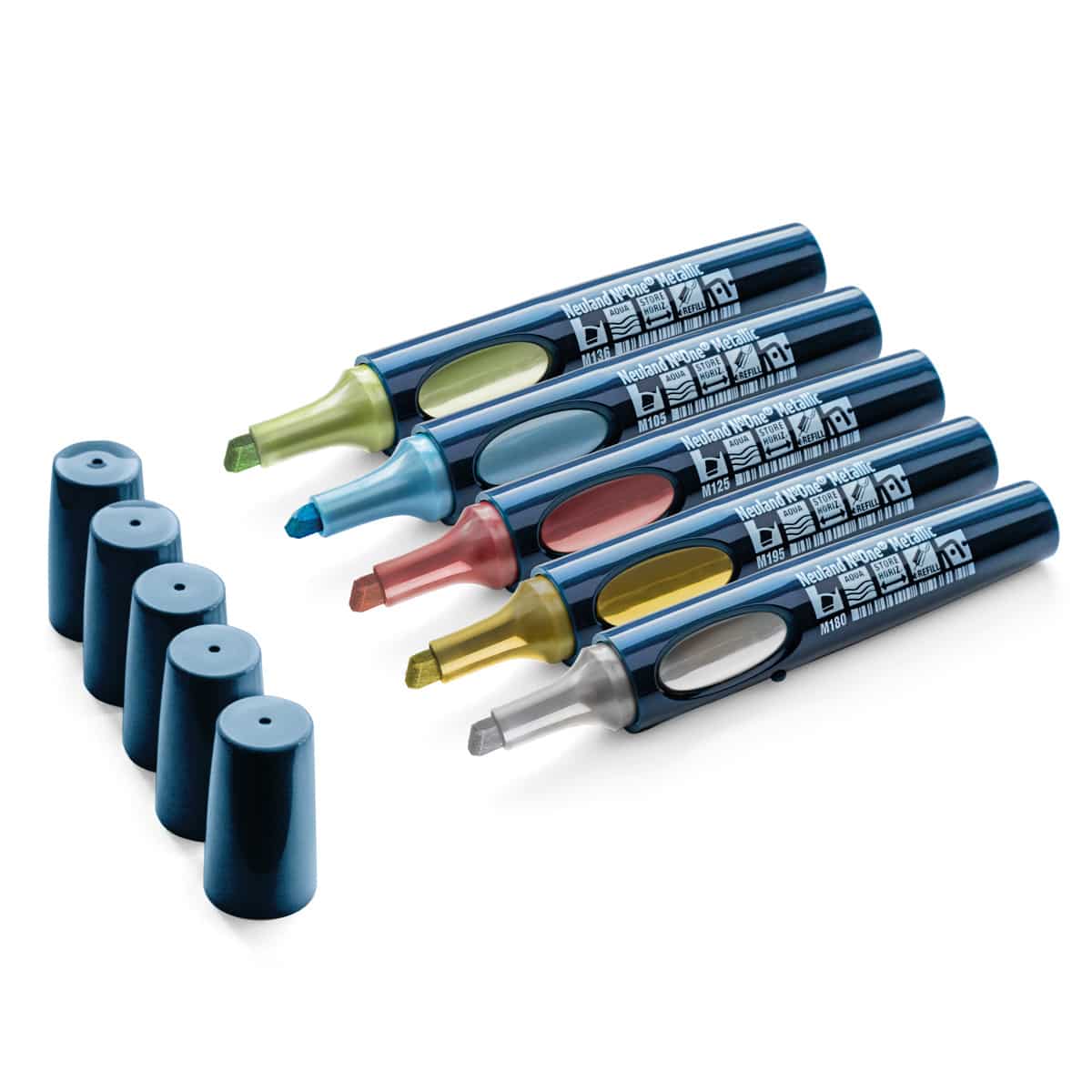 Neuland No.One® Metallic M70 Mix, 5/set
Shipping:
Parcel shipment
Barcode: 4054477075593
Neuland No.One® Metallic M70 Mix, 5/set
A true highlight: With the 5/set M70 Mix you'll give your visualizations a very special and contrasting note. The metallic effect of the Neuland No.One® Metallic is particularly striking on white or colored but especially on black paper, such as the BlackPad or the 4-2-sketch. Our metallics are opaque and provide great effects when combined with different colors.
This convenient set of five includes the following colors: blue (M105), red (M125), green (M136), white silver (M180) and gold (M195).
The water-soluble and odorless ink can be refilled easily, which makes your markers last a lifetime. We recommend the matching ink set RefillOne Metallic M70 Mix. 
Tip for black paper: Outliner covers Metallic, Metallic covers Outliner.
Technical details:
Material: PP/PE
Ordorless, water-based ink
Eco-friendly: easily refillable, replaceable nibs
Wedge nib, line widths: 2–6 mm
Storage: Due to silver pigments store lying down