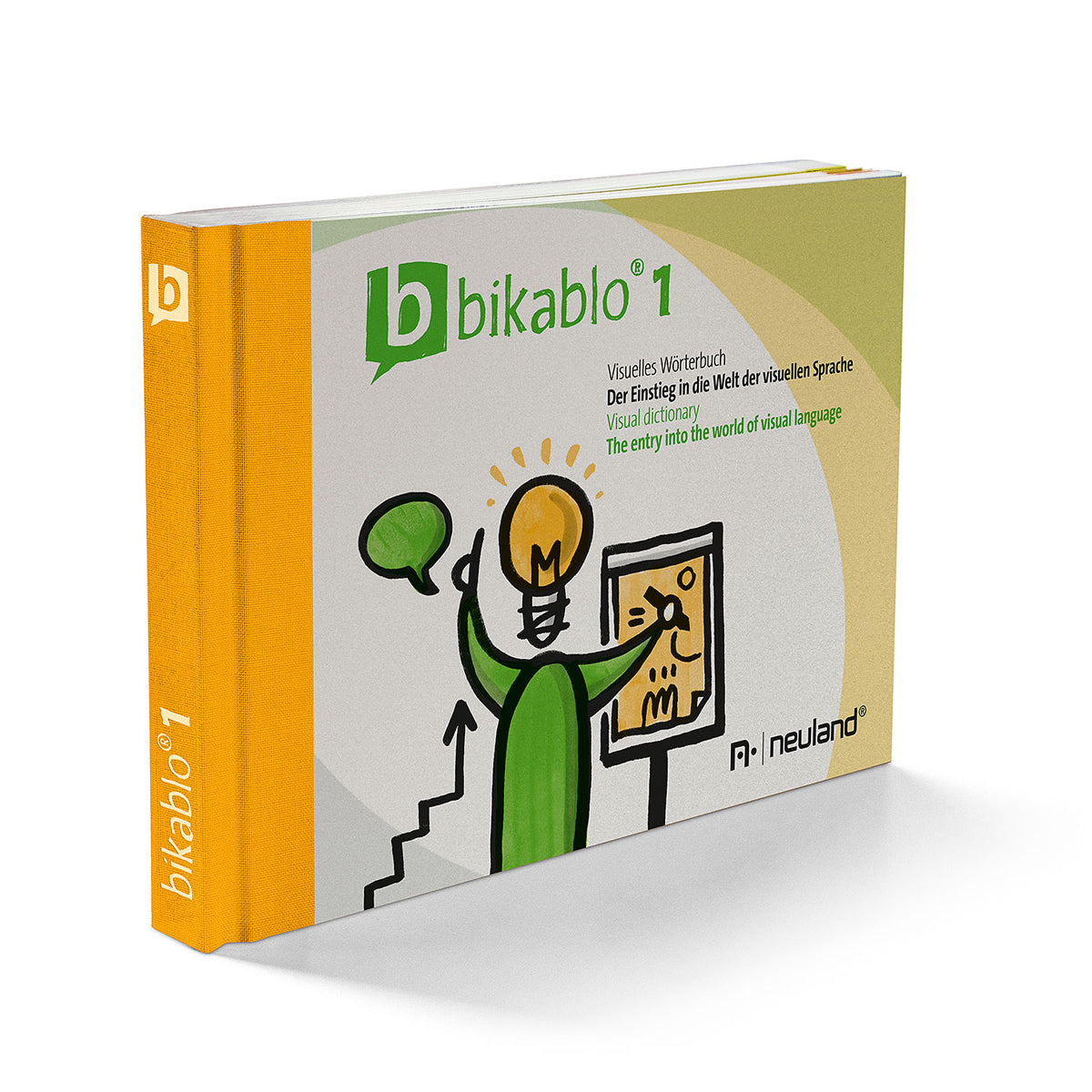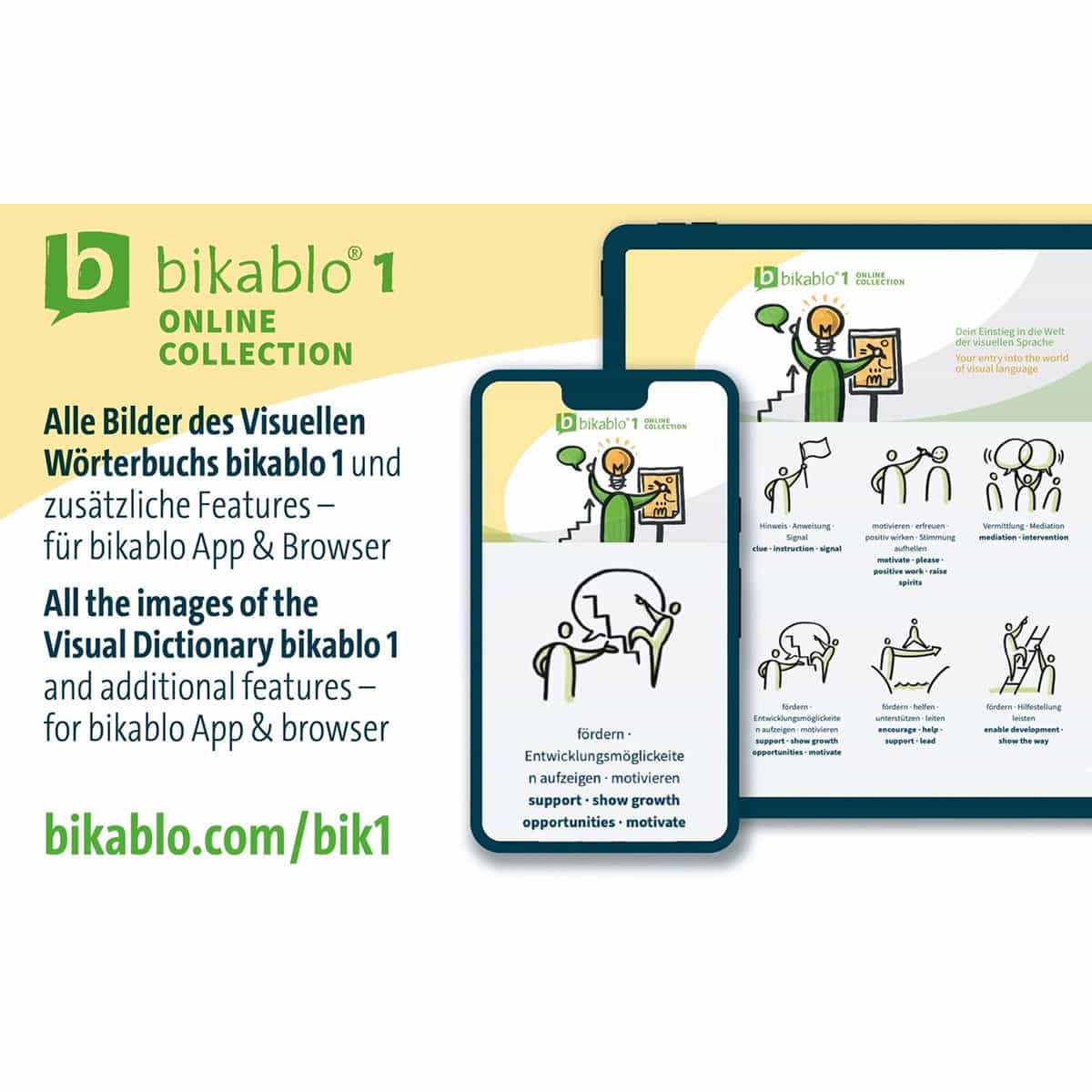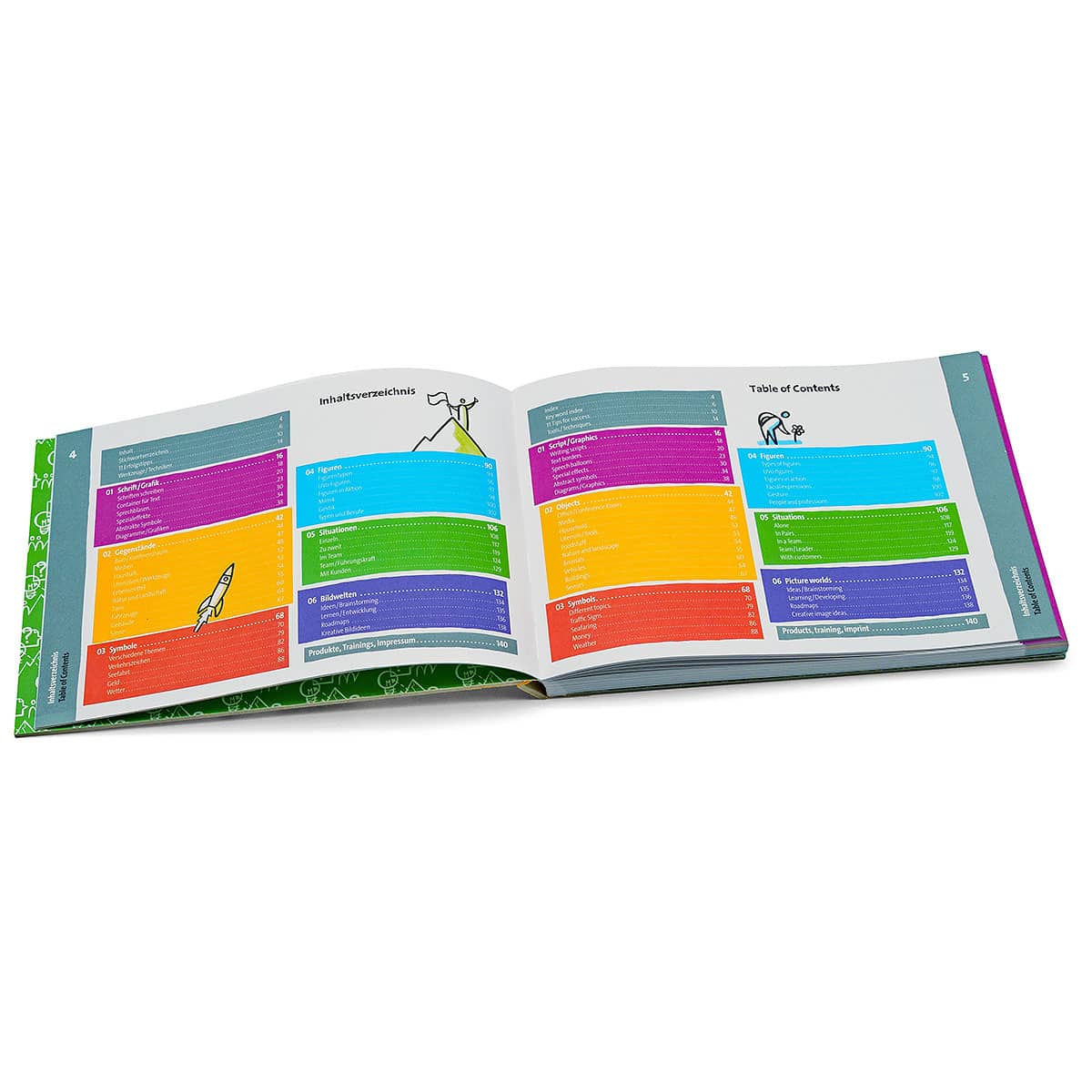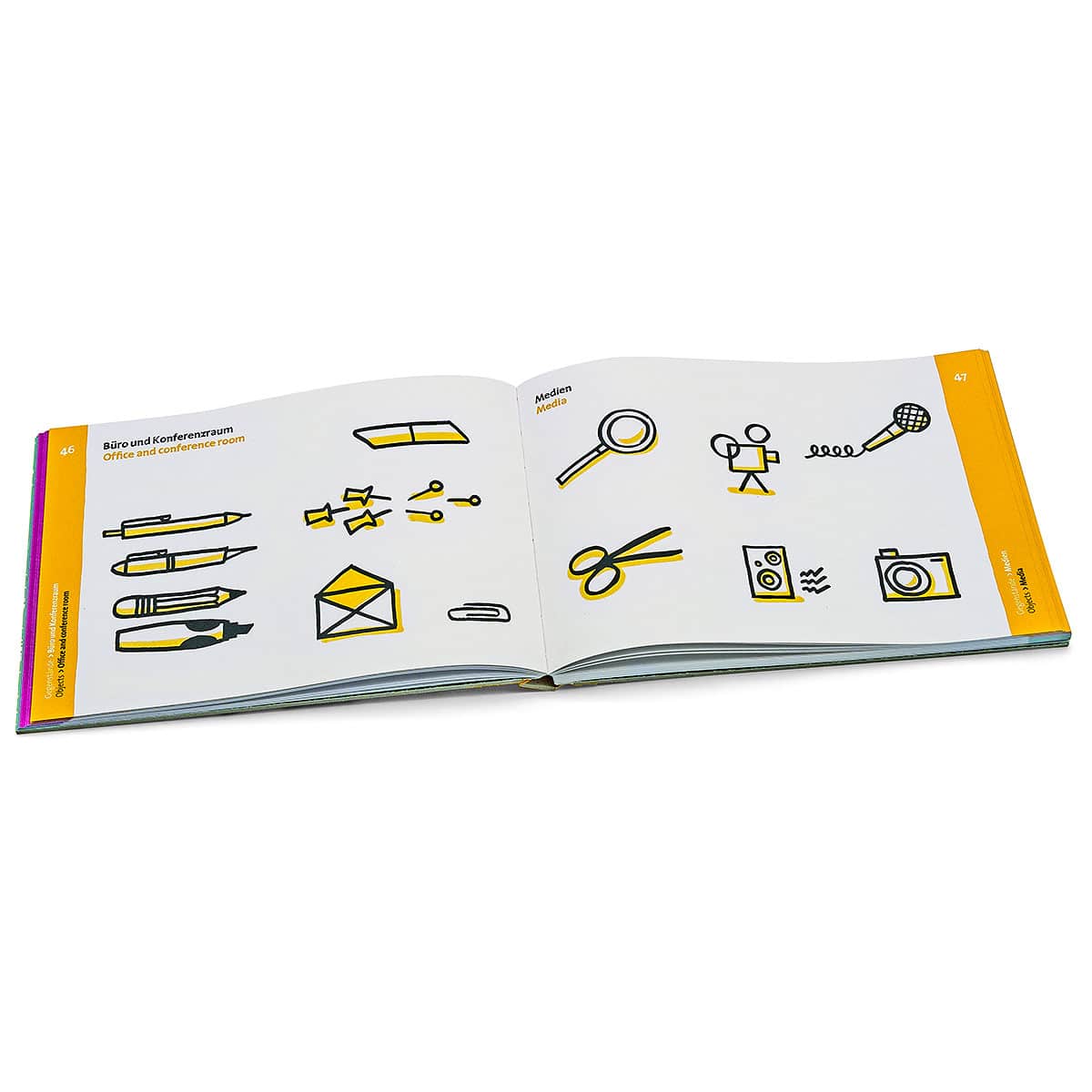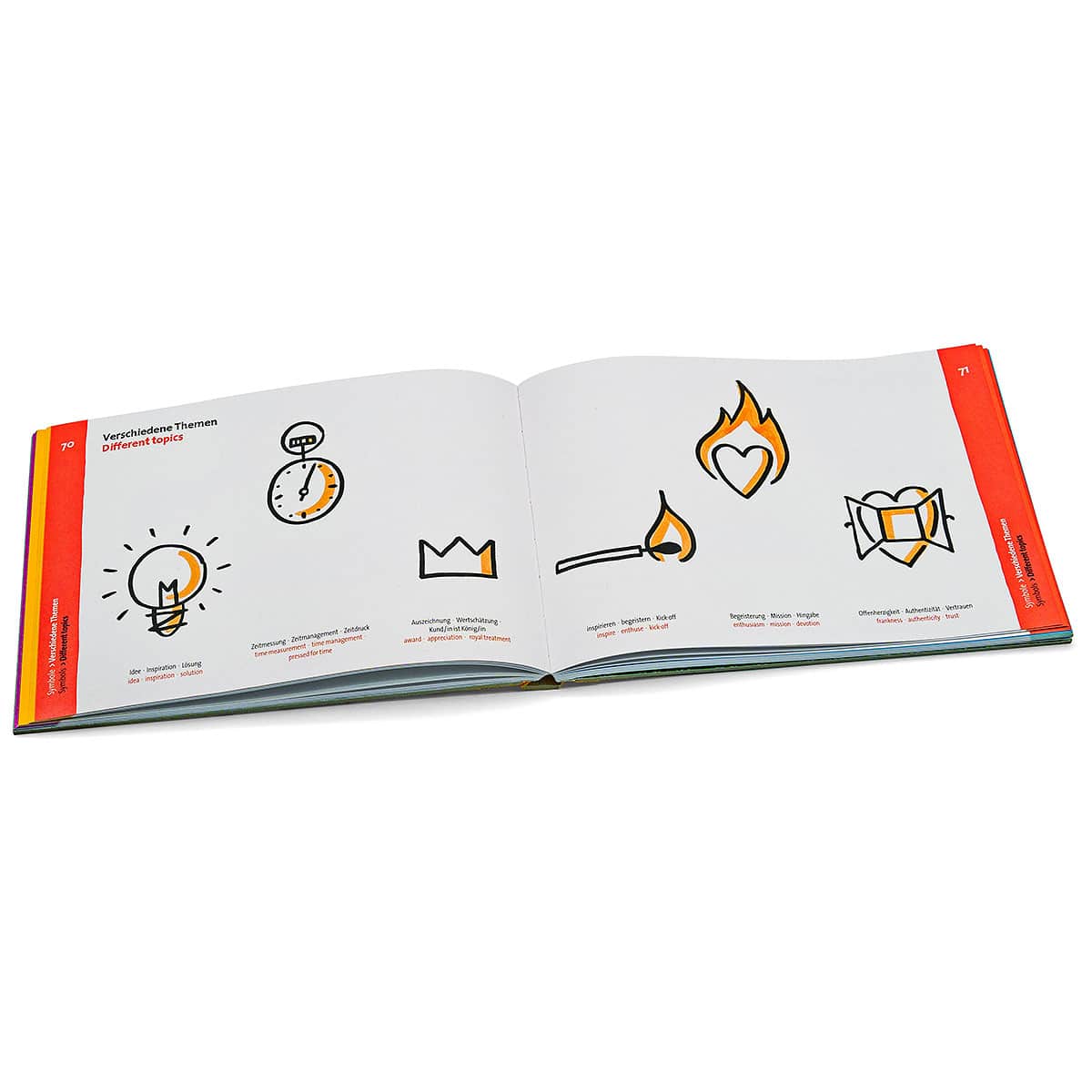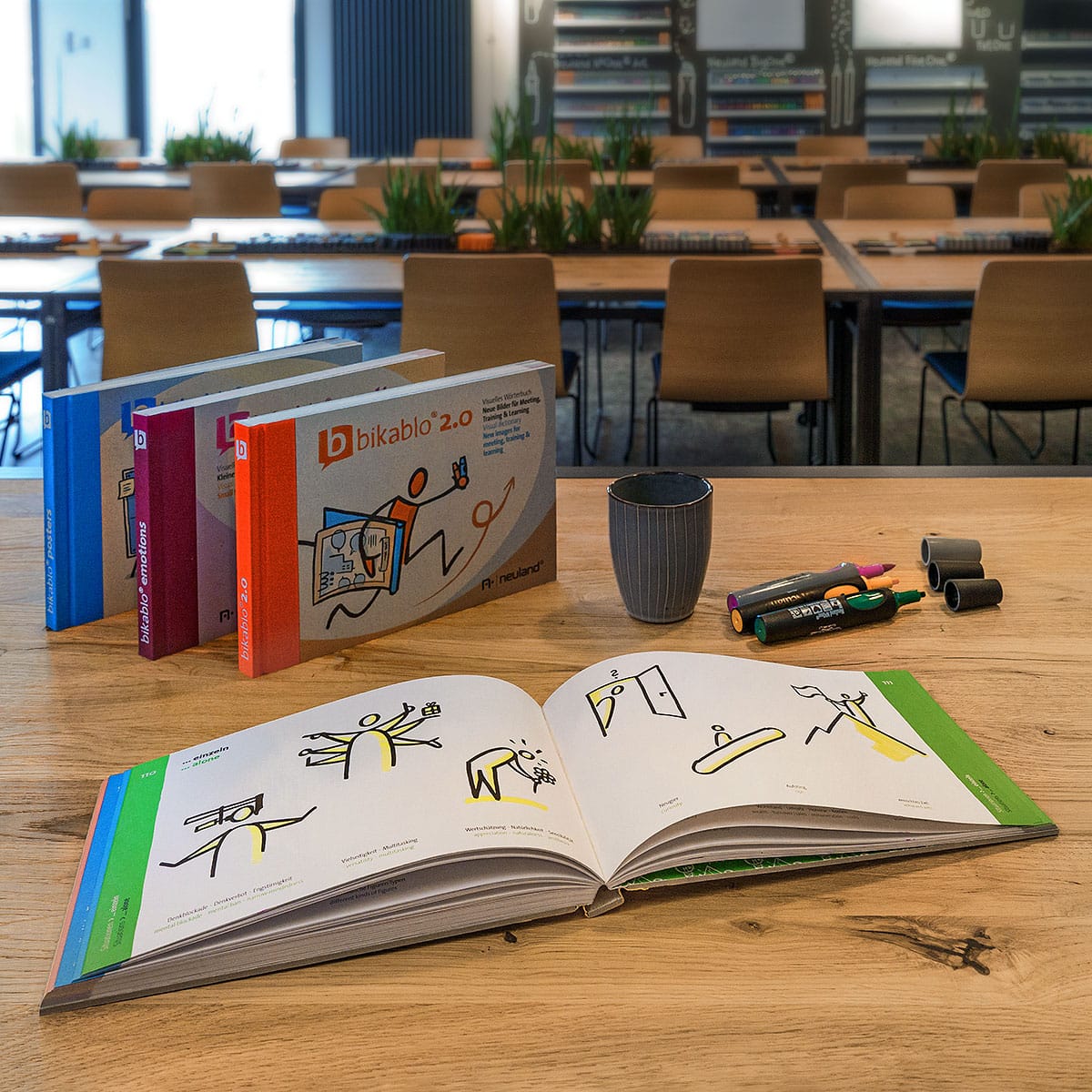 bikablo® 1 – Visual dictionary
Barcode: 9783940315342
bikablo® 1 – Visual dictionary
Do you speak bikablo®? Visualization is fun and transports complex content directly to the heart. In all learning and dialogue situations, the power of images helps to relieve tensions, structure the complicated, express the difficult and make the abstract tangible.
The visual dictionary bikablo® 1 is your ticket to the world of visualization. Martin Haussmann, visual facilitation pioneer and founder of the bikablo® company, has compiled hundreds of successful visual symbols into a unique reference work of visual language – specially tailored to the needs of trainers, moderators, advisors and facilitators.
Do you still think you have no drawing talent at all? Within a few minutes of using "bikablo® 1" you will realize that you too can make a difference with visualization. All templates are designed in the systematic and easy-to-learn drawing technique that bikablo® also teaches in its legendary visualization trainings.
What's in it:
• Over 400 very simple and accurate icons, key images and situations for all areas of learning and collaboration.
• Extra: simple tips & techniques for quick visualizations on the flipchart
• Everyday objects, symbols, figures, situations and imagery, key worded and divided into clear chapters
• Completely revised in the unusual and practical half-linen binding, which makes it even easier to have this Visual Dictionary with you at all times
With the purchase of the bikablo®1 visual dictionary, you will receive an exclusive 33% discount on the online digital collection: bikablo.com/bik1 (discount code will be included with your order).
Edition: Half-linen, 144 pages
Dimensions: A5 landscape (210x148 mm)
Language: German/English
ISBN 13: 978-3-940315-34-2