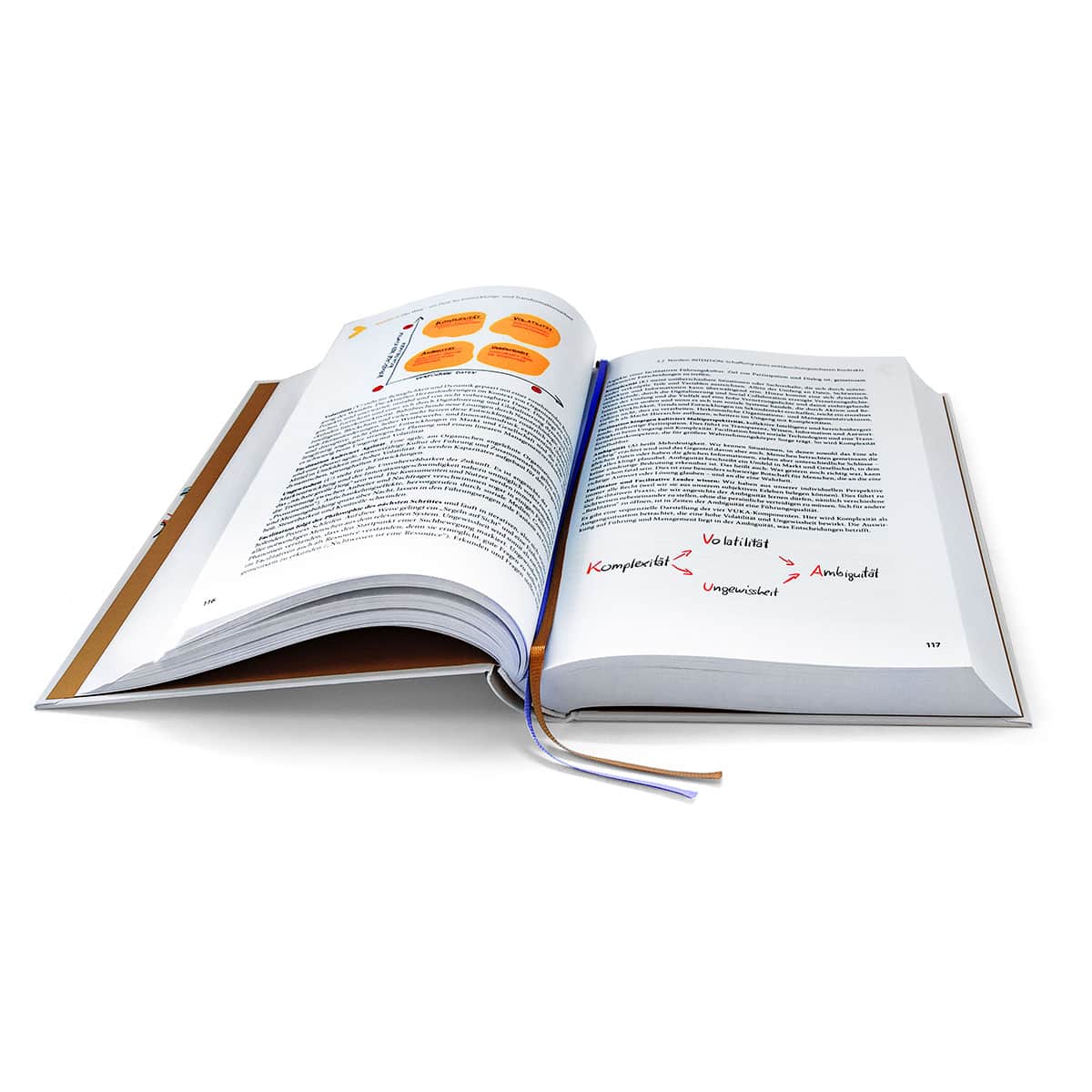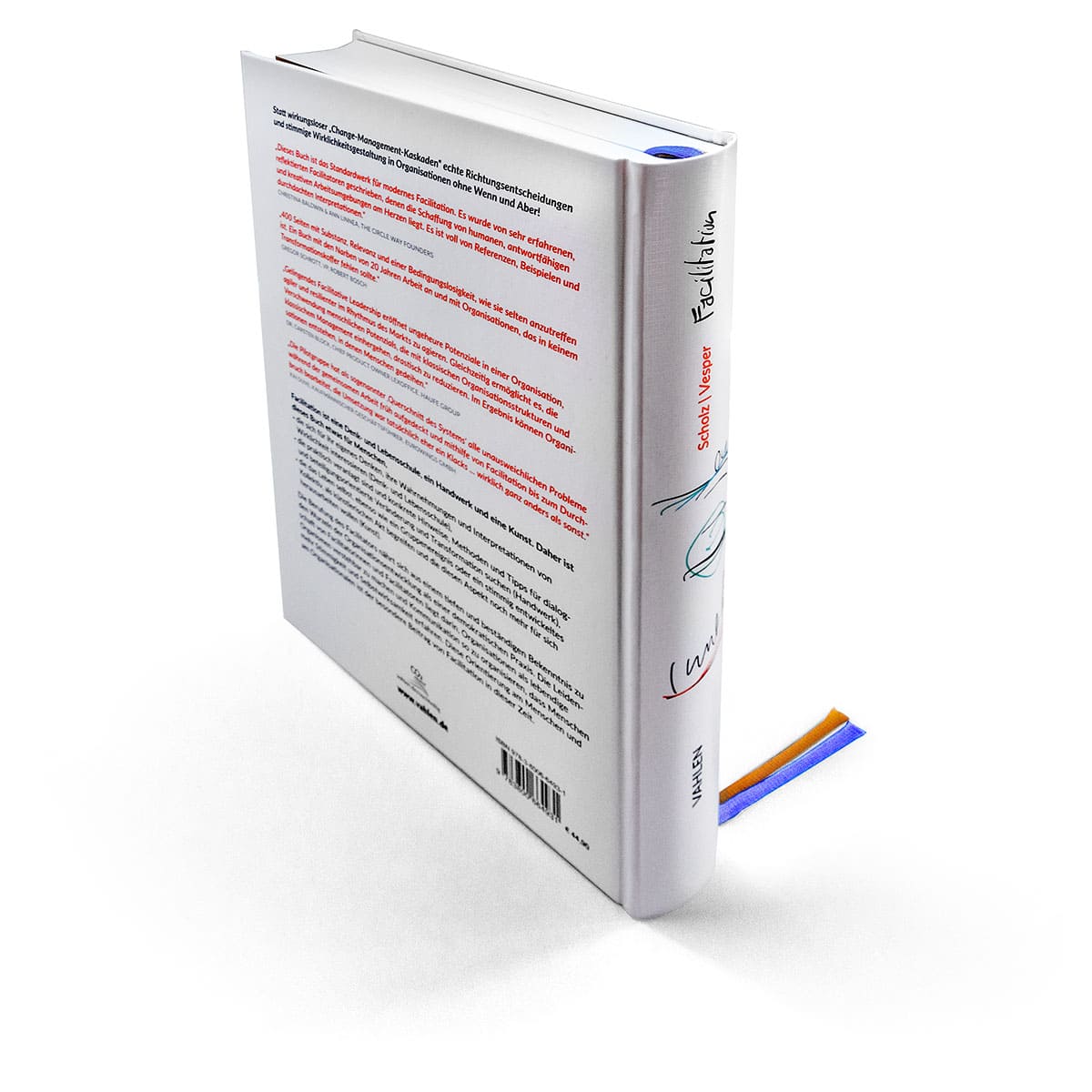 Facilitation: Dialog- und handlungsorientierte Organisationsentwicklung
Barcode: 9783800664931
Facilitation: Dialog- und handlungsorientierte Organisationsentwicklung
As this version of the book is not bilingual, we have consciously decided against an English translation of the short outline of the book's contents in order to avoid confusion.
Statt wirkungsloser "Change-Management-Kaskaden" echte Richtungsentscheidungen und stimmige Wirklichkeitsgestaltung in Organisationen ohne Wenn und Aber!
Facilitation ist eine Denk- und Lebensschule, ein Handwerk und eine Kunst. Daher ist dieses Buch etwas für Menschen, die sich für ihr eigenes Denken, ihre Wahrnehmungen und Interpretationen von Wirklichkeit interessieren, die praktisch veranlagt sind und konkrete Hinweise, Methoden und Tipps für dialog- und handlungsorientierte Veränderung und Transformation suchen, die das Leben selbst, ebenso wie ein Gruppenereignis oder ein stimmig entwickeltes Kollektiv als künstlerischen Akt begreifen und die diesen Aspekt noch mehr für sich herausarbeiten wollen.
Die Berufung des Facilitators nährt sich aus einem tiefen und beständigen Bekenntnis zu den Wurzeln der Organisationsentwicklung als einer demokratischen Praxis. Die Leidenschaft von Facilitatorinnen und Facilitatoren liegt darin, Organisationen als lebendige Organismen verstehbar zu machen und Kommunikation so zu organisieren, dass Menschen mehr Stimmigkeit und Selbstwirksamkeit erfahren. Diese Orientierung am Menschen und am Organisationalen ist der besondere Beitrag von Facilitation in dieser Zeit.
Stimmen zum Buch:
"Dieses Buch ist das Standardwerk für moderne Facilitation. Es wurde von sehr erfahrenen, reflektierten Facilitatoren geschrieben, denen die Schaffung von humanen, antwortfähigen und kreativen Arbeitsumgebungen am Herzen liegt. Es ist voll von Referenzen, Beispielen und durchdachten Interpretationen."
Christina Baldwin & Ann Linnea, The Circle Way Founders
"400 Seiten mit Substanz, Relevanz und einer Bedingungslosigkeit, wie sie selten anzutreffen ist. Ein Buch mit den Narben von 20 Jahren Arbeit an und mit Organisationen, das in keinem Transformationskoffer fehlen sollte."
Gregor Schrott, VP, Robert Bosch
"Wer glaubt, nach der Lektüre dieses Buchs reif zu sein, um als Organisationsentwickler Karriere zu machen, wird höchstwahrscheinlich enttäuscht. Alle anderen beglückwünsche ich zu dem Kauf dieses Buchesund womöglich dem Beginn einer lebenslangen Lernreise. Denn du bist dein wichtigstes Tool. Worauf du deine Aufmerksamkeit lenkst, wird mehr."
Sebastian Arens, HR Business Partner, Telekom Deutschland GmbH
"Ein gelingendes Facilitative Leadership eröffnet ungeheure Potenziale in einer Organisation, agiler und resilienter im Rhythmus des Markts zu agieren. Gleichzeitig ermöglicht es, die Verschwendung menschlichen Potenzials, die mit klassischen Organisationsstrukturen und klassischem Management einhergehen, drastisch zu reduzieren. Im Ergebnis können Organisationen entstehen, in denen Menschen gedeihen.
Dr. Carsten Block, Chief Product Owner lexoffice, Haufe Group, Freiburg
"Die Pilotgruppe hat als sogenannter 'Querschnitt des Systems' alle unausweichlichen Probleme während der gemeinsamen Arbeit früh aufgedeckt und mithilfe der Facilitation bis zum Durchbruch bearbeitet, die Umsetzung war tatsächlich eher ein Klacks ... wirklich ganz anders als sonst."
Kai Duve, kaufmännischer Geschäftsführer, Eurowings GmbH
Autoren: Roswitha Vesper, Holger Scholz
Ausgabe: 1. Auflage 2022, 483 Seiten, gebunden
Abmessungen: (H/B/T) 24,5 x 18 x 3.5 cm
Gewicht: 1,08 kg
Verlag: Vahlen-Verlag
Sprache: Deutsch
ISBN: 978-3-8006-6493-1