Neuland Values
We are passionately innovative and motivated through our conviction that what we offer cannot be outdone. As market leaders we are ready to question the proven system with the high standards that we ask of our-selves; that lead us to continue to find clever ideas for dialogue-oriented working environments.

That has convinced moderators, trainers, consultants, facilitators, and coaches in Germany for decades. Neuland products are synonymous with quality and uniqueness. And now year over year many more customers from around the globe are also discovering the same.
Innovation
''We actively seek our comfort zones in order to leave them eventually."

We develop products that are worth being produced – durable, of highest quality,
meaningful, designed with passion and sustainable! This way, our products
will continuously create joy and success – in visualizing, communicating and
presenting. We call it "Neulandism".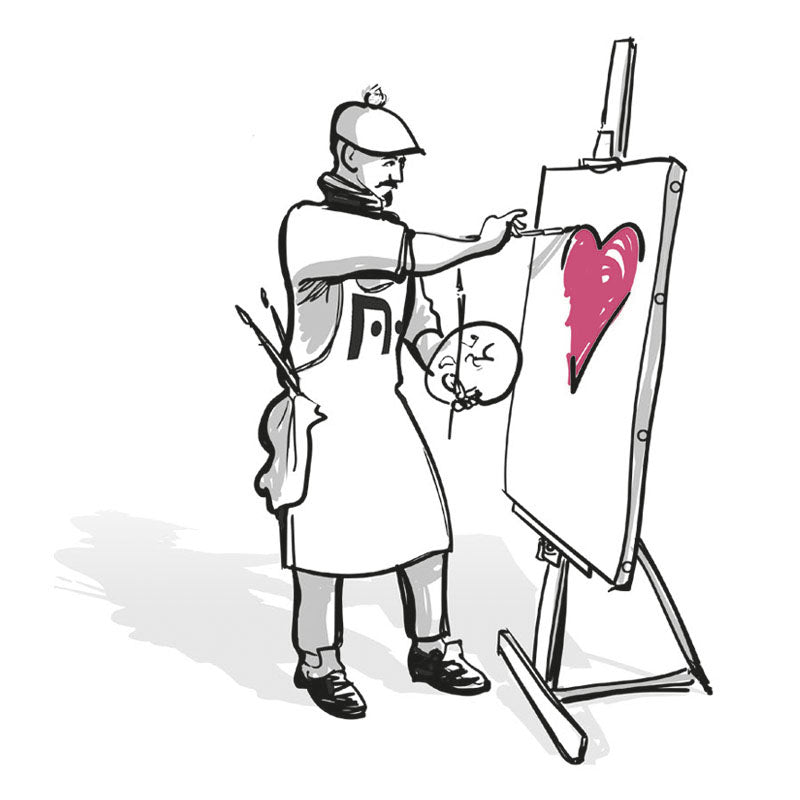 Beauty
"Best quality doesn't do for us."


For our products, we strive for the best aesthetic solution. So that they may delight the senses, ignite passion and free the creativity of the people who use them.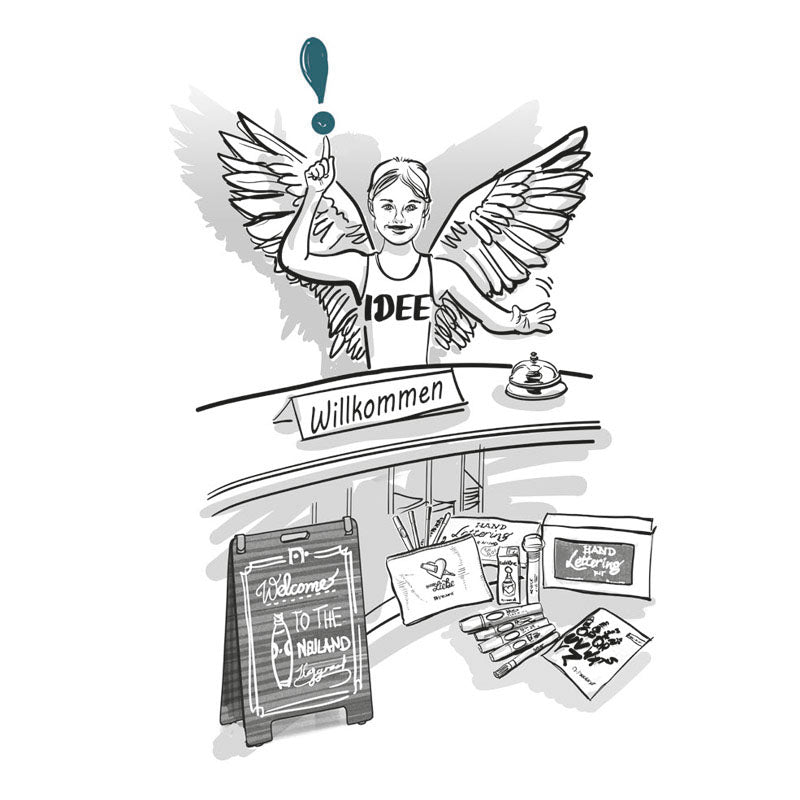 Open Mind
"New ideas are the air we breathe."


We always look out for and listen to them with utmost receptiveness. Once they are here, we invite them to live with us. They are free to move on – or to stay with us and grow.
Responsibility
"We dare to care."

Everyone for oneself, we for ourselfes – and for all things, we as Neuland can positively change – with enthusiasm, passion and a free spirit.
Respect
"Our opinions may differ, but our hearts may never close down."
We strive to remind ourselves and each other of this attitude whenever things get tough. Because diversity is our greatest treasure.
Neuland and the environment
Since the beginning of the 80s, environmental protection is a rudimentary part of Neuland's corporate policy.
This means, with every new concept or idea, we take into account certain aspects that are fundamental. According to our values, we pursue the following strategies:
Energy
Energy efficiency: From 2020, we will use 100% green energy and biogas, and we've already switched to LEDs in the whole production area.


Short suply chains, careful selection of suppliers: More than 95% of the production in Germany / Europe. We reduce unnecessary transport routes, thus, CO2 emissions.


High quality materials for long-lasting products. This saves resources – both in ecological and financial terms.


Harmless materials: They are either recyclable or can disposed without any problems. Therefore, we don't manufacture any products that contain PVC and instead use recyclable plastic wherever it's possible.
Project Planning
Clever design: This way we can guarantee that our products are high durability. In case a product shows any signs of wear, it's always possible to replace individual components.


Conserving resources in the long run: Products that can be maintained by the customers themselves, such as our refillable markers with water-based ink. With one bottle of ink, a Neuland No.One® marker can be refilled 22 times. This alone saves 95% of valuable resources. Since 2020 our full marker range is refillable.


Sophisticated solutions: Thanks to the protected Novario® system our Workshop Cases an be filled more efficiently without needing any additional plastic to hold the equipment inside. This saves significant amounts of plastic every year. And since 2020 we offer a Novario® Eco Line made from grass paper.


Preventure healthcare and ecological release: We offer regular health programs to our employees, fresh fruits every week, water for free and financial support for e-bike leasing.
Packaging
Environmentally friendly packaging: We use cardboard boxes, filling material of paper and brown paper bags for incidentals. We only use foliation for protection of a product if there's no alternative at this moment in time. We have been continuously working on this matter.


Recycling quality: FSC label / Blue Angel