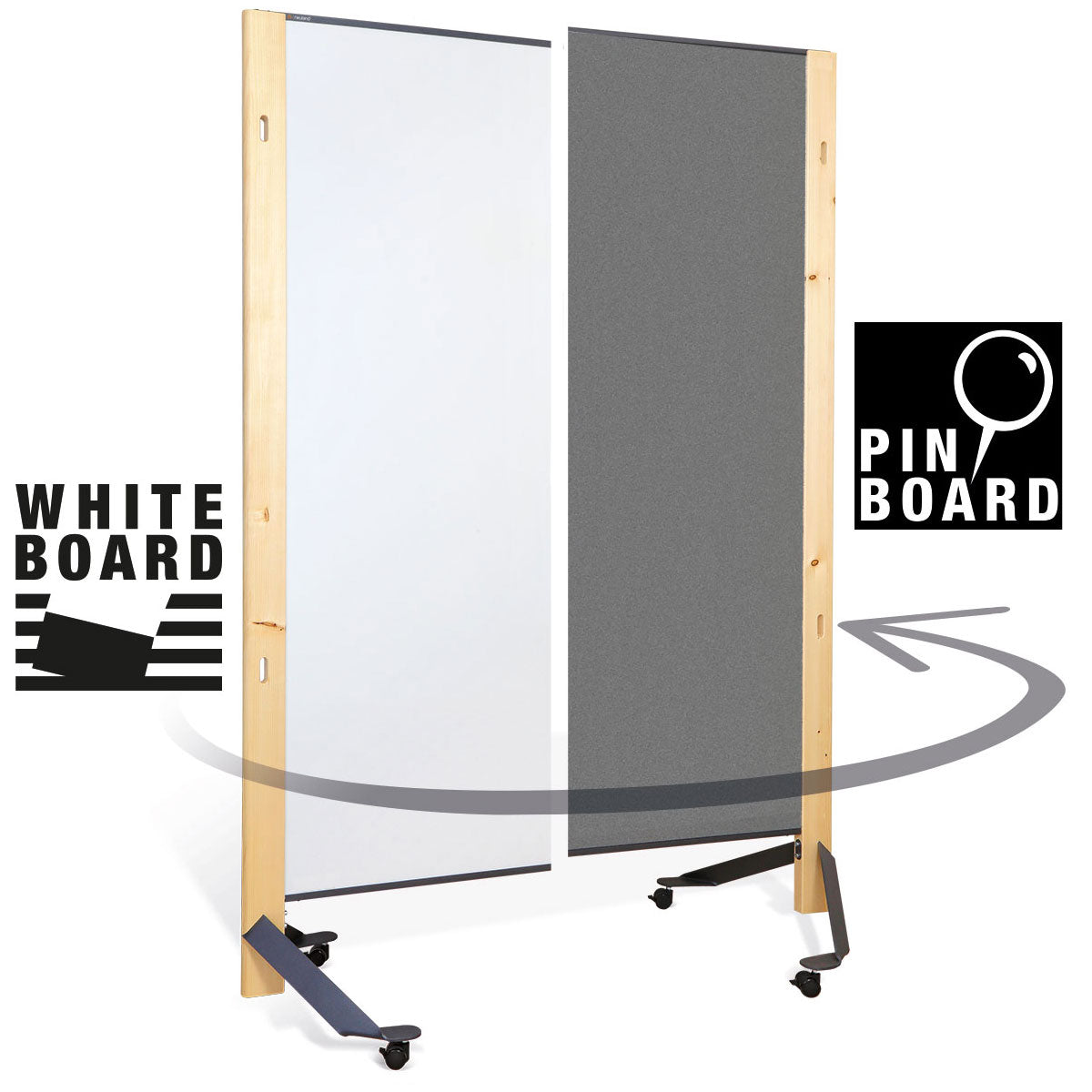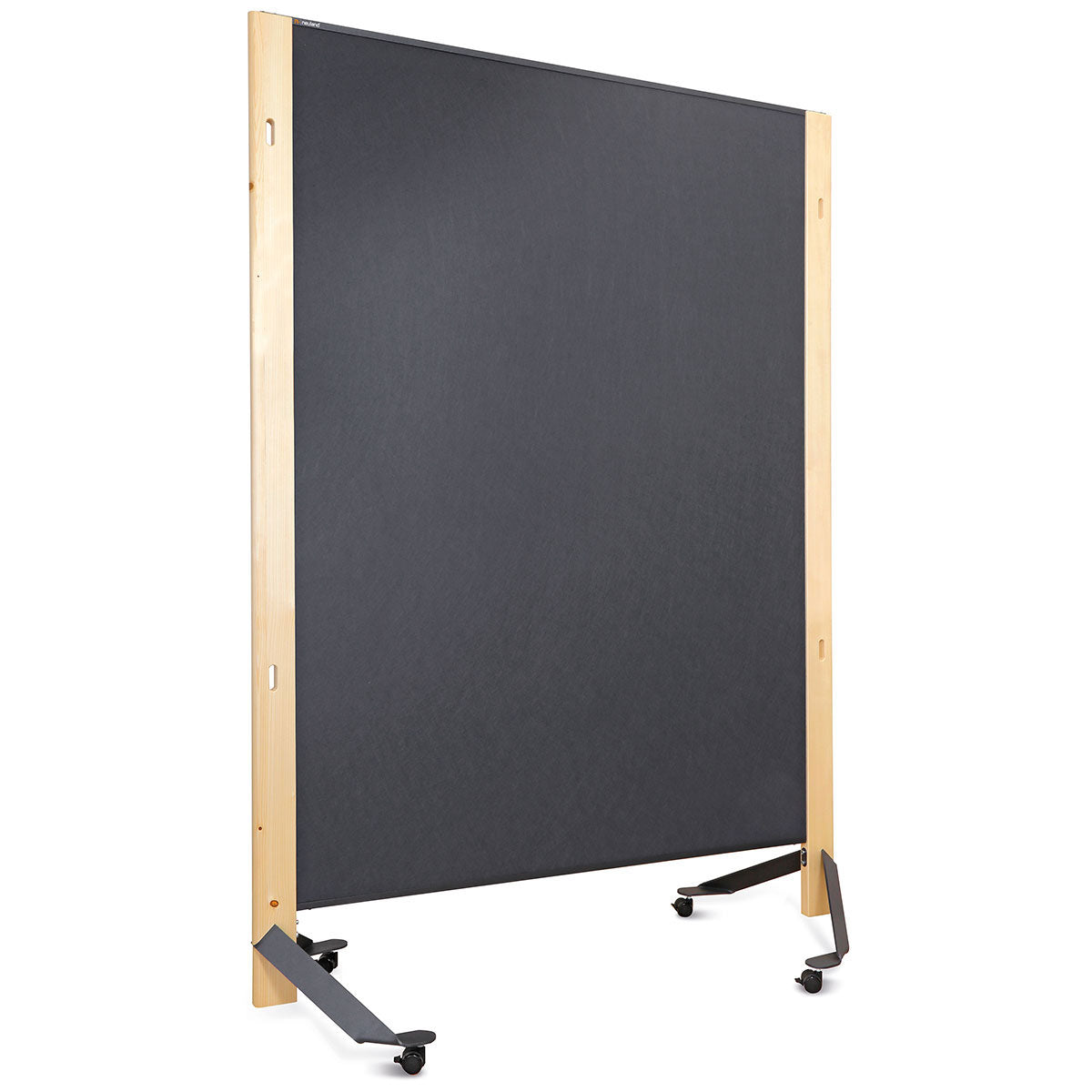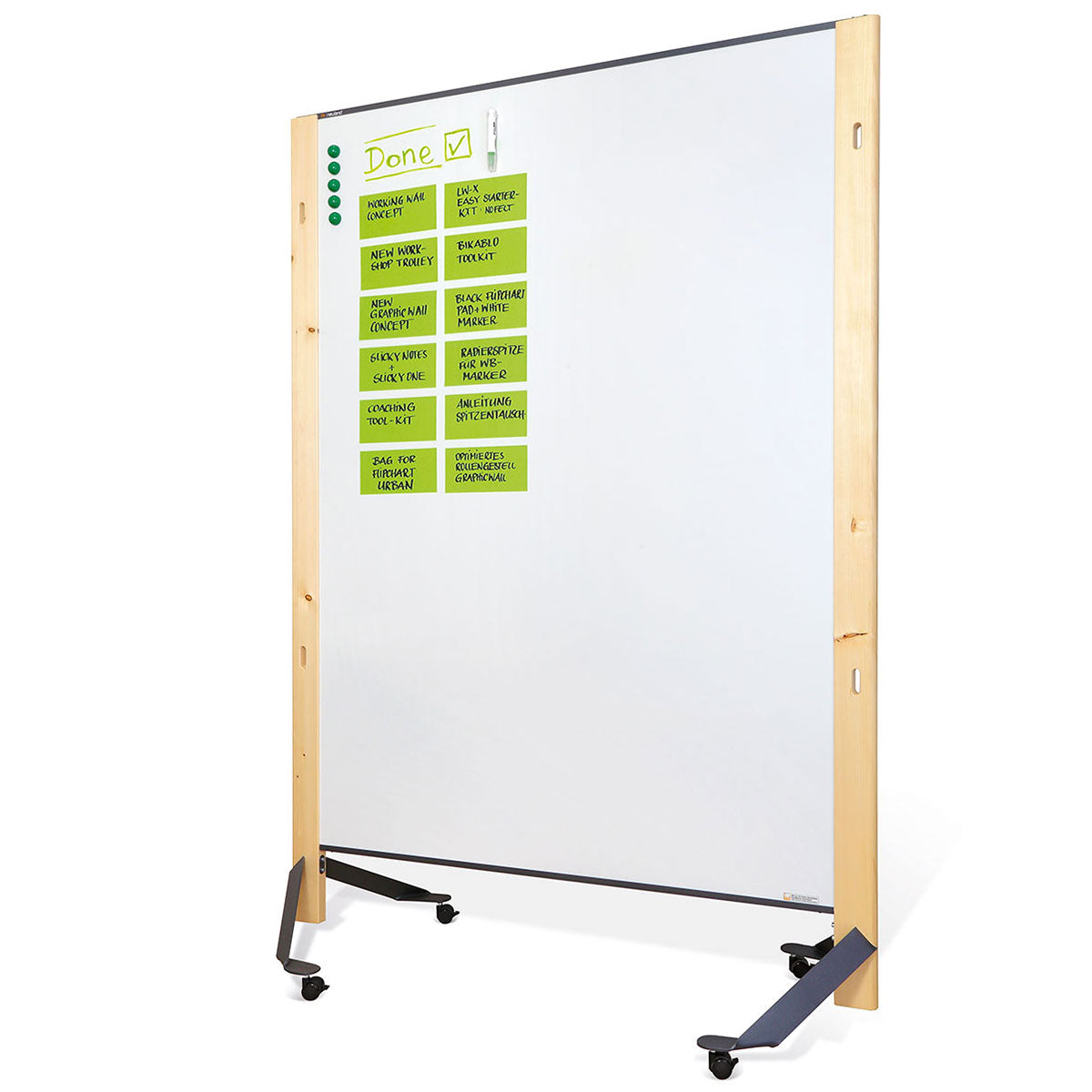 The Wall DUO Slide
Shipping:
Freight shipment
Barcode: 4054477051221
The Wall DUO Slide
The choice is yours! Features smooth-glide swivel casters.
The elegantly designed Wall Duo Slide is not only esthetically pleasing, but will surpass your practical needs as a multi-functional pinboard and whiteboard. Smoothly glide from different positions and rooms with ease thanks to 4 swivel caster wheels. The durable foam board is covered with high-density felt on one side as a versatile pinboard, whilst the other side is a largesurface enameled whiteboard. Create a more dynamic workshop by using our Estatics or Stick-It Cards in your next whiteboard-centered session!
Technical details:
80 mm thick real spruce wood side frames, top and bottom edge from aluminum, powder-coated in S009 anthracite structure, feet from flat steel, powder-coated in S009 anthracite structure.
Pinboard side: foam board covered with felt fabric 9294 anthracite.
Whiteboard side: magnetic enamelled dry-erasable whiteboard.
Total size: W 134 x H 195.5 x D 61 cm / W 52 x H 77 x D 24 inches
Working surface: W 118 x H 169 cm / W 46 x H 66 inches
Weight: 19.5 kg / 43 lbs