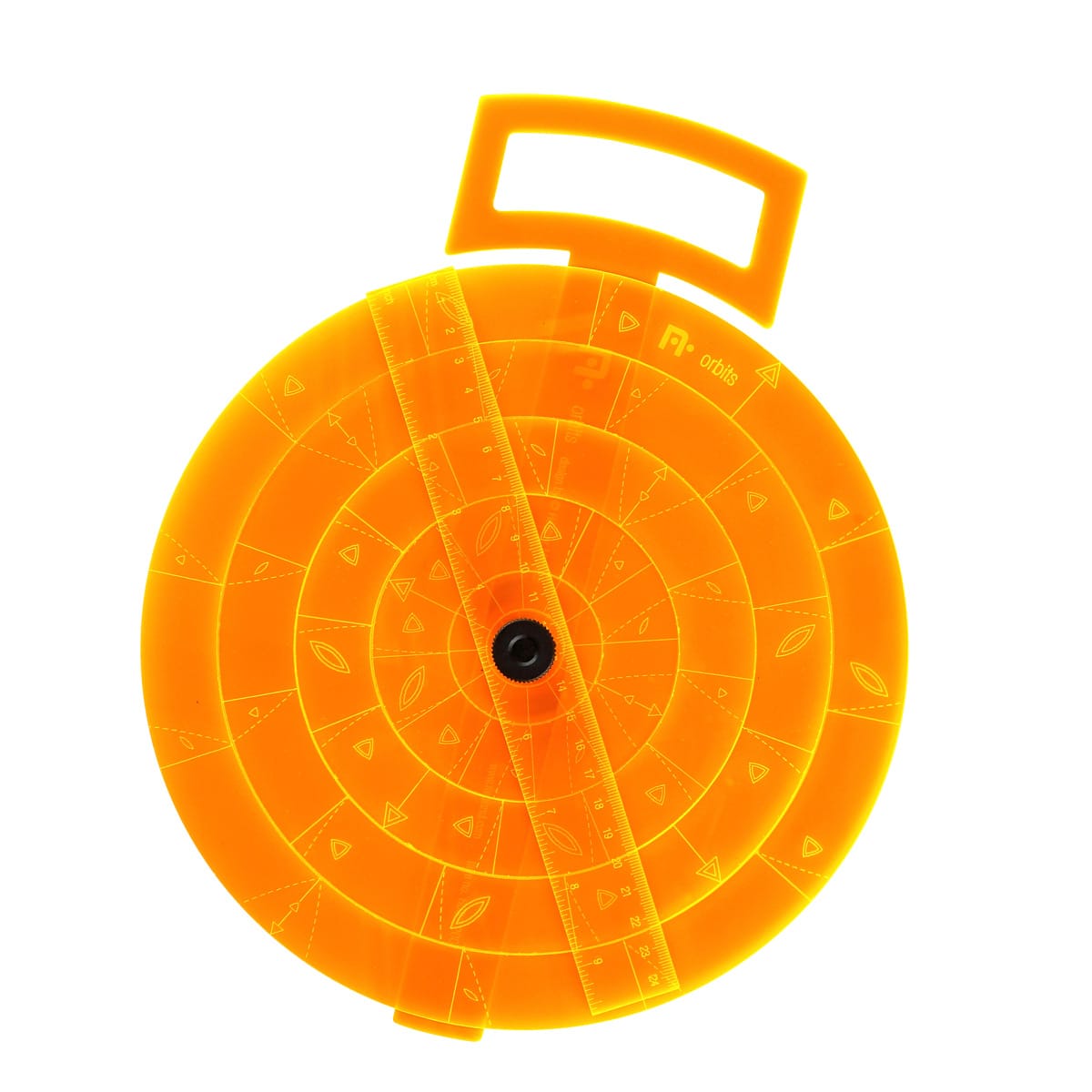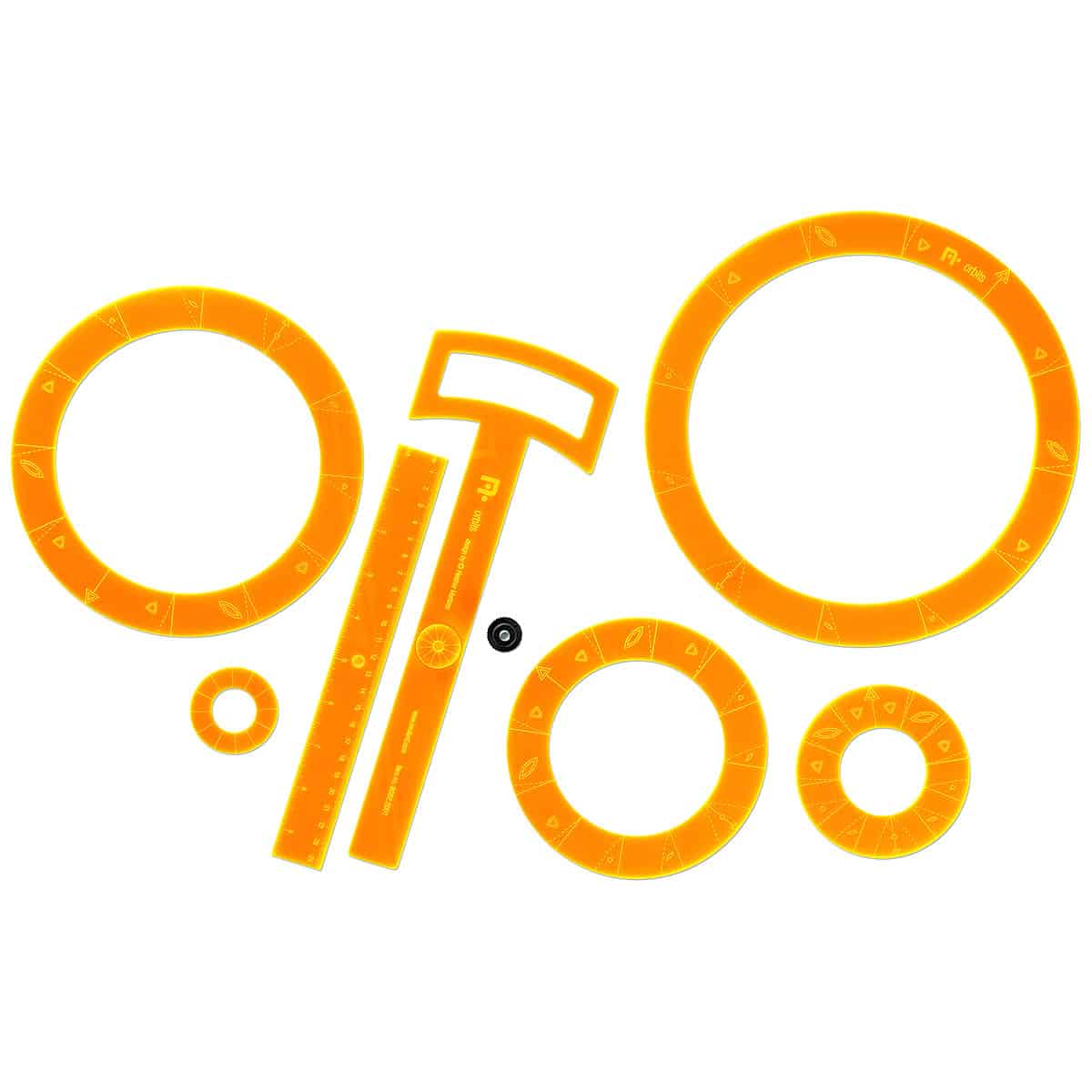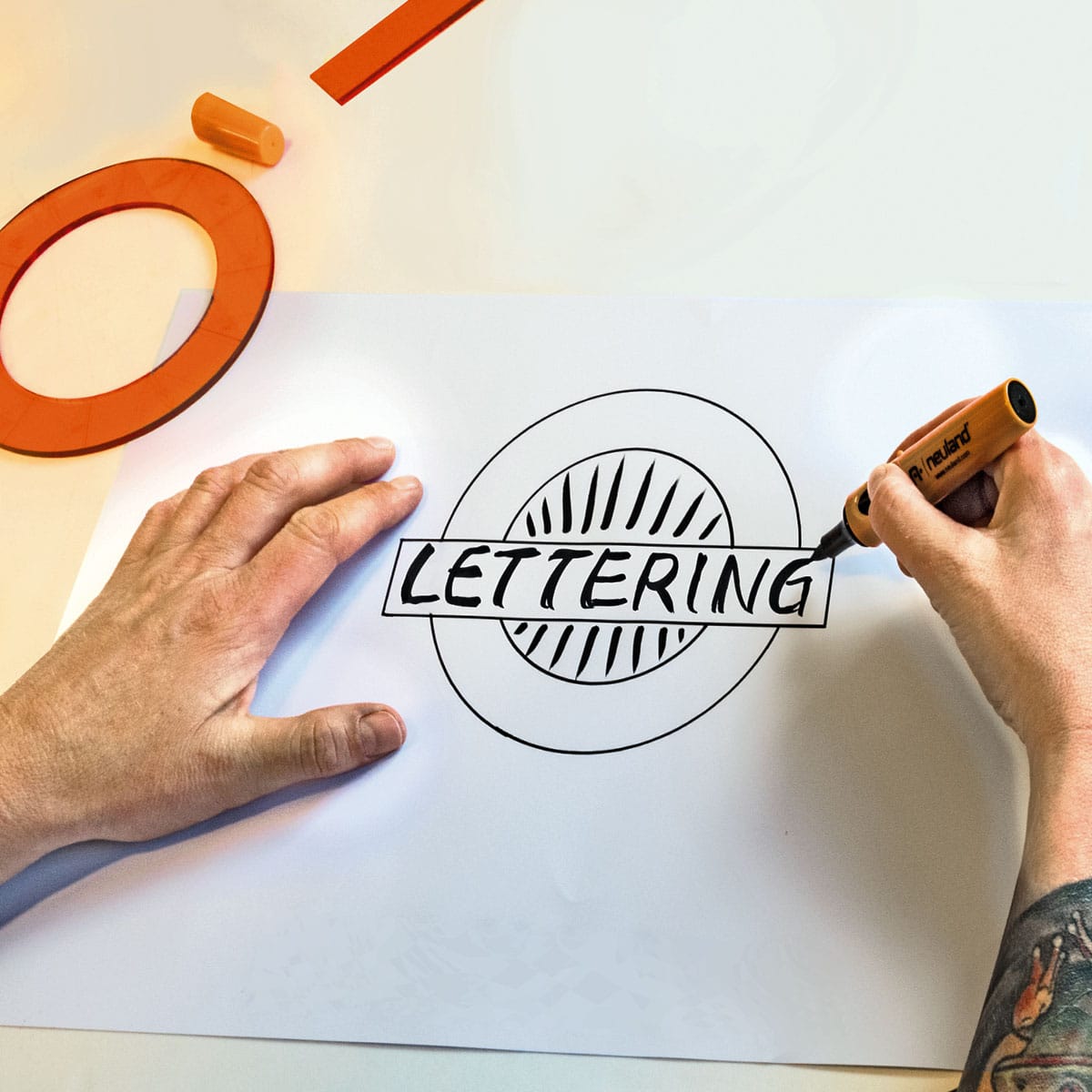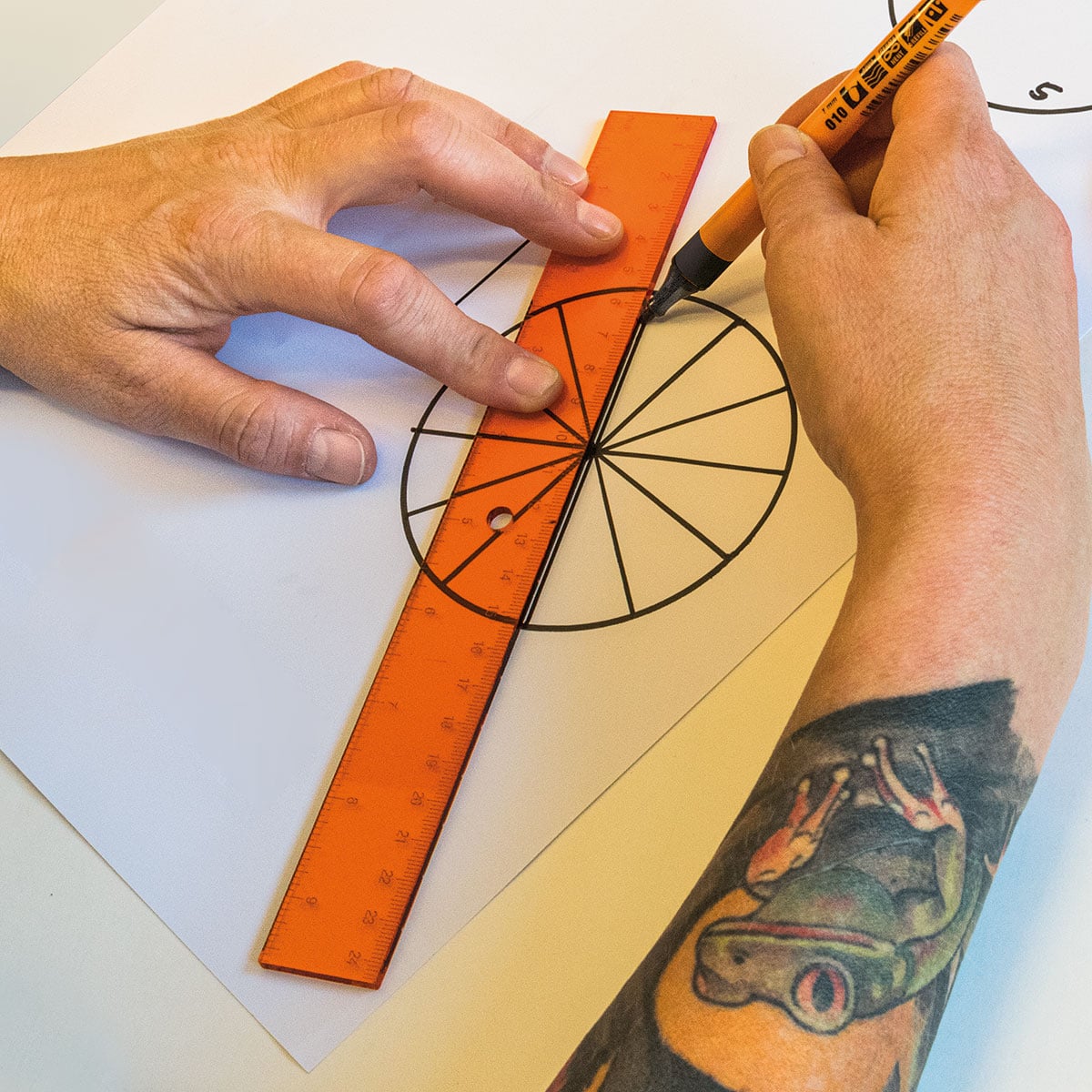 Orbits
Shipping:
Parcel shipment
Barcode: 4054477068243
Orbits
Lettering artist Heather Martinez has developed these templates to quickly draw venn diagrams or pie charts on GraphicWalls, Pinboards, FlipCharts or in sketchbooks. The orbits are also suitable for all sorts of other visualizations where an exact circle or arc is needed.
The five circular templates (from 2.5 cm to 24.9 cm) are centered on each other on a practical transport device and are secured with a ruler. After loosening the handle screw, the ruler can be removed and the Orbits are ready for use.
Technical details:
Material: Acrylic glass, orange, 3 mm
Dimensions: Diameter (from outside to inside) 24.9 cm, 19.9 cm, 14.9 cm, 9.9 cm, 5 cm, 2.5 cm
Dimensions with handle: 31 x 24.9 x 2.2 cm
Dimension ruler: 24.5 x 3 cm
Total weight: 230 g