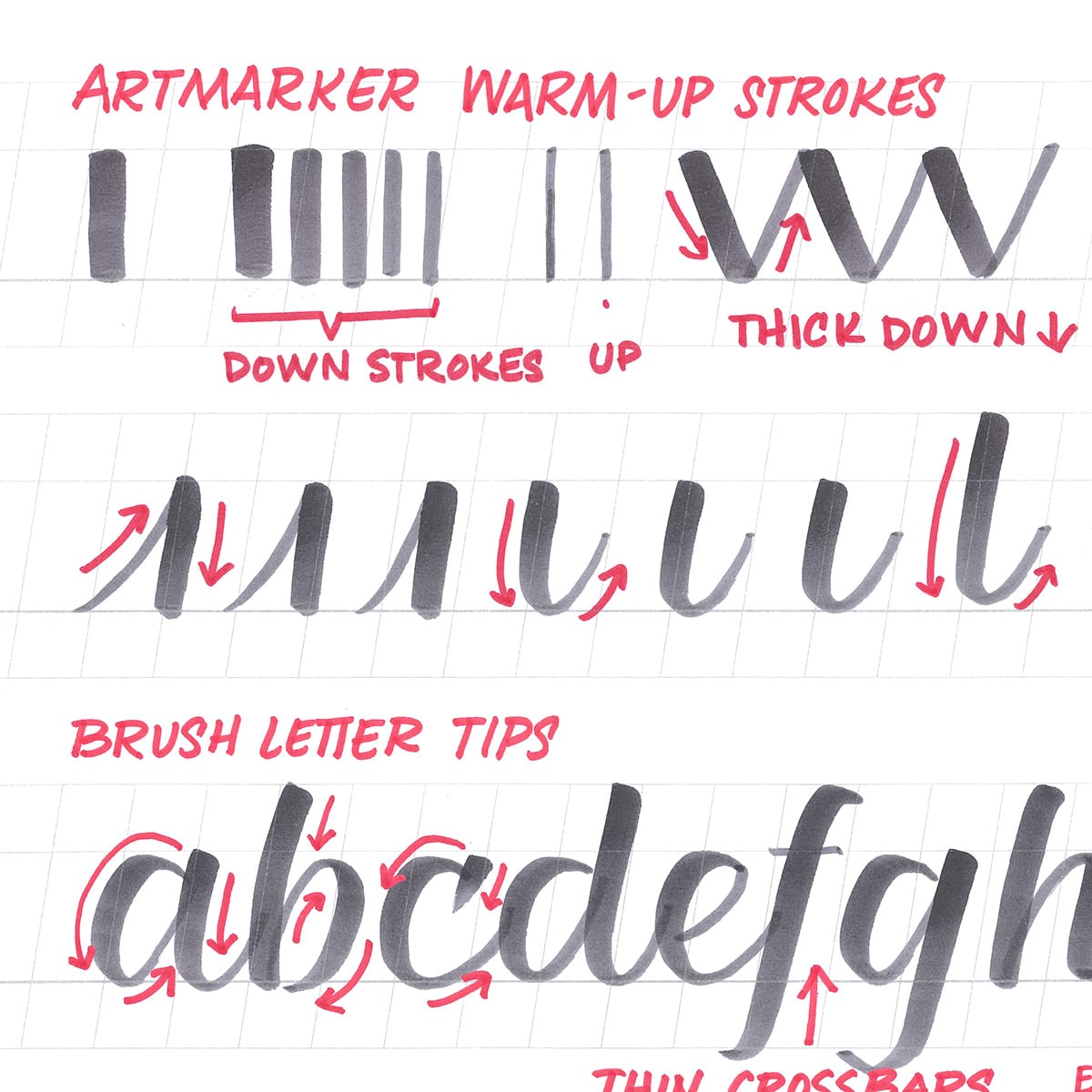 Handlettering Learning Pad to go
Shipping:
Parcel shipment
Barcode: 4054477061718
Handlettering Learning Pad to go
Are you a calligraphy fan? Here is the solution for when you are on the road!
Calligraphy is the same as any other art form: Practice makes perfect!
In order to facilitate this practice without requiring too much preparation, we have developed with American Heather Martinez a "to go" handlettering learning pad, that has the right pre-printed lines for the two common Neuland Marker types: running text with the Neuland No.One® and calligraphic accents with the Neuland No.One® Art and/or Neuland FineOne® Art with brush nib.
The best way is to simply order your pad together with the appropriate marker!
So that you can get started straight away, you can download a free guide in pdf format at www.neuland.com/pages/handlettering
When you print out the pdf, the first four pages are in English. Pages 5-8 are in German.
Specifications:
Size: 29.7 x 21 cm / 11.7 x 8.2 inches
Content: 100 sheets, one-sided print, perforated
(50 sheets each for Neuland No.One® markers and for Neuland No.One® Art or Neuland FineOne® Art with brush nib, 2 sheets with handlettering quotations, 2 sheets with handlettering tips)
Paper: 90/g sq m woodfree offset, white