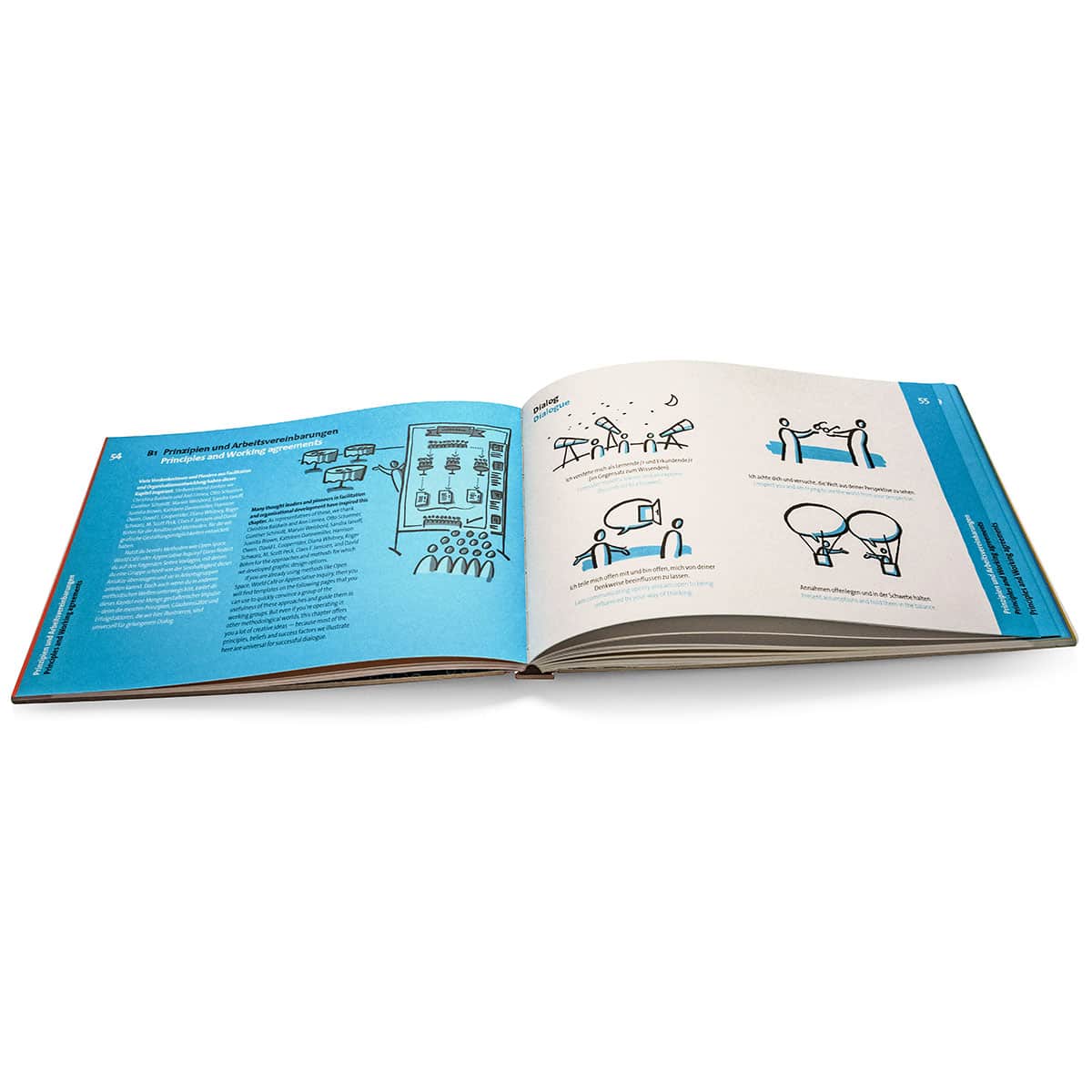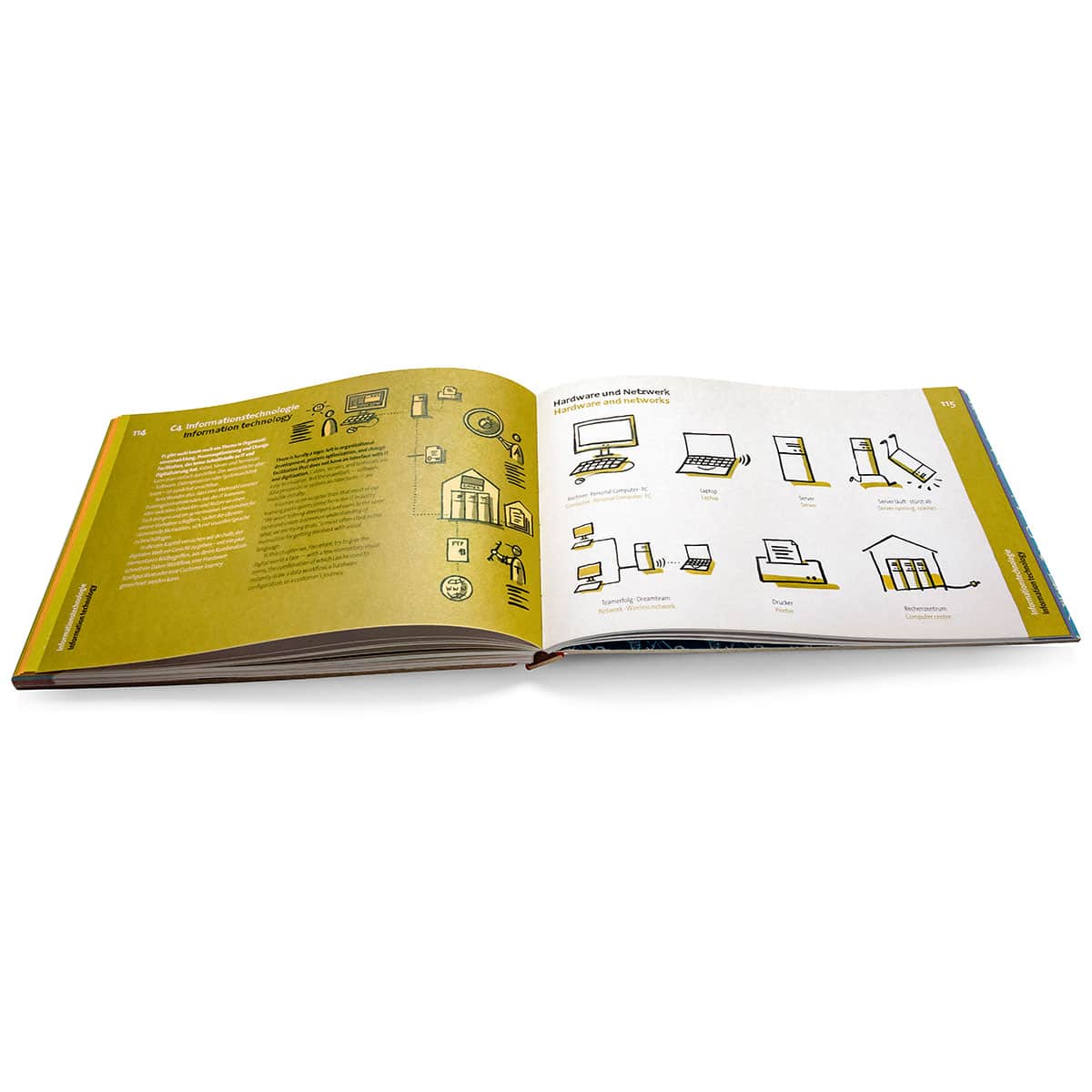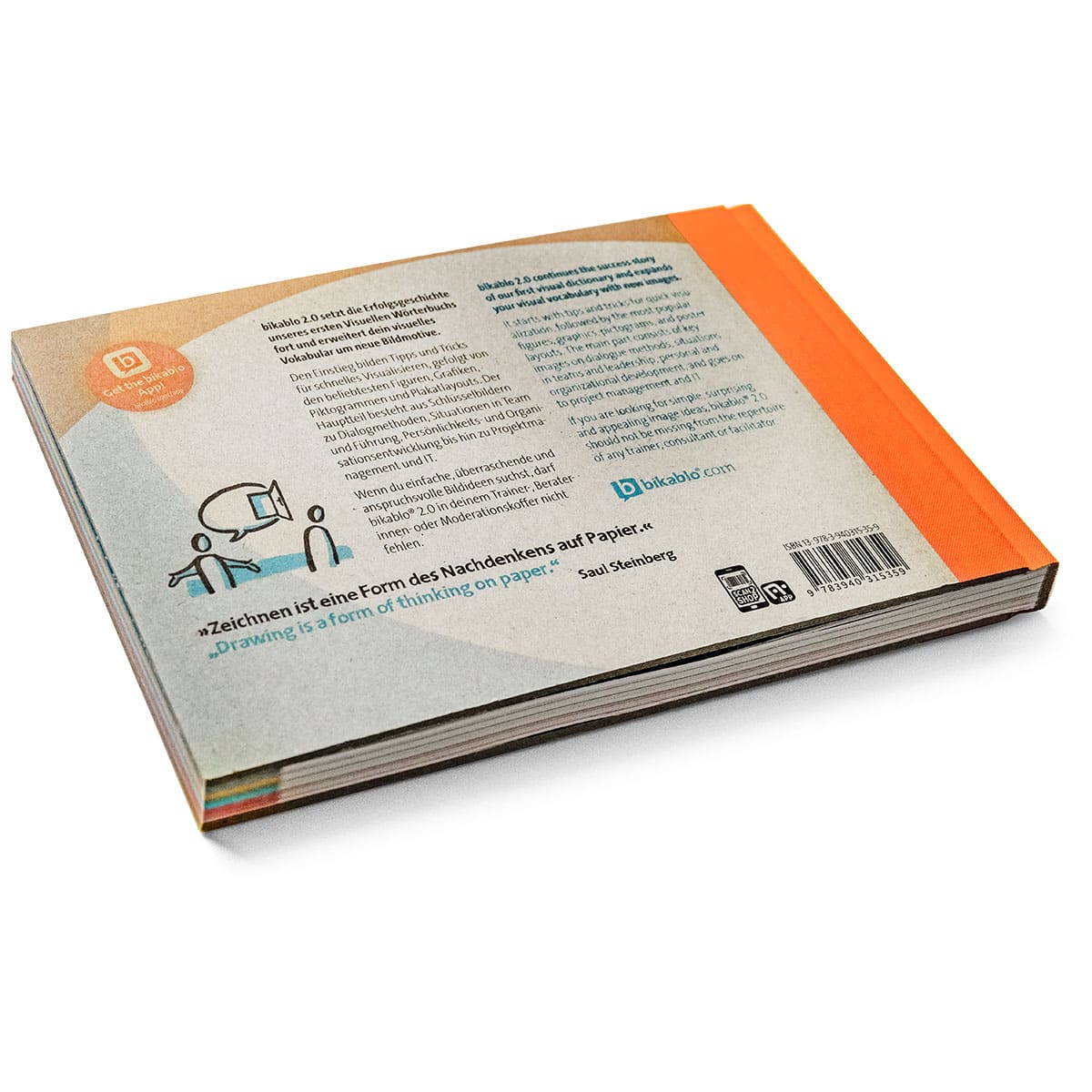 bikablo® 2.0
Barcode: 9783940315359
bikablo® 2.0
The bikablo® 2.0 has long been one of our classics for a more challenging visualization. Now it has been completely revised in a new design: practical, compact and suitable for everyday use despite its 144 pages. Presented in a convenient A5 format with an unusual half-linen look.
The perfect gift for many occasions.
bikablo® 2.0 picks up where bikablo® 1 leaves off: the book offers insider tips for professional visualizations, a best-of chapter of the most popular figures, graphics and symbols along the complete poster layouts for the most diverse training and facilitation situations.
In addition, it features chapters structured by content or topics such as "Workshop/ Meeting/Seminar/Training" or "Company/Organization/Market".
The bikablo® 2.0 is a must for everyone already inspired by bikablo® 1, because now there is hardly not a single topic that doesn't have its own picture!
Visual concepts from the business and corporate world: corporate departments, leadership, teamwork, project management, IT, marketplace.
All templates are designed in the systematic and easy-to-learn drawing technique that bikablo® also teaches in its legendary visualization trainings.
With the purchase of the bikablo®2.0 visual dictionary, you will receive an exclusive 33% discount on the online digital collection: bikablo.com/bik2 (discount code will be included with your order).
Edition: Half-linen, 144 pages
Dimensions: 8,3 x 5,8 inches (210x148 mm)
Language: German / English
ISBN: 978-3-940315-35-9