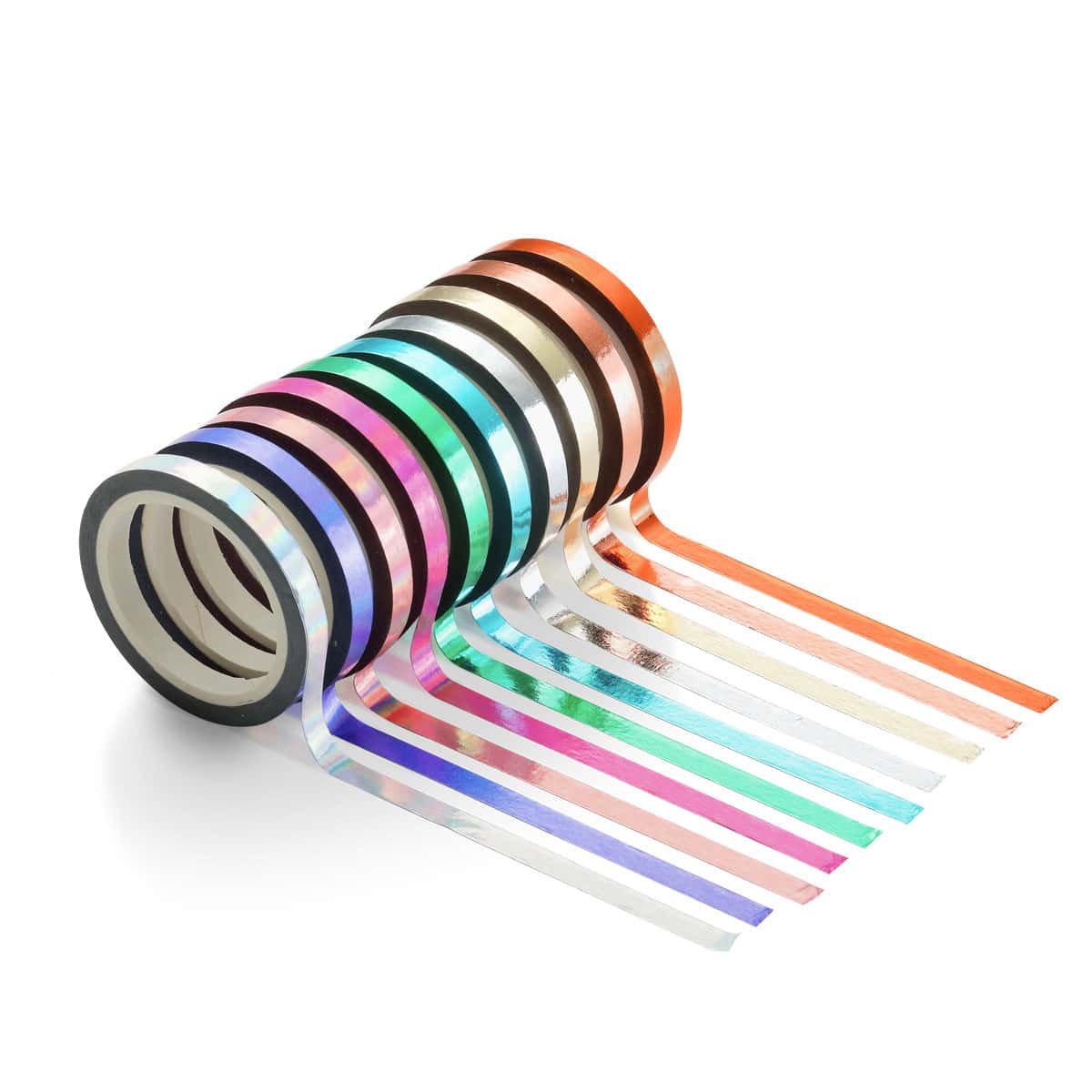 Washi Tape, 10/Set, Hotfoil
Shipping:
Parcel shipment
Barcode: 4001868099539
Washi Tape, 10/Set, Hotfoil
Washi Tape is adhesive rice paper that originally comes from Japan. But it's not a surprise that this trend became popular in many other countries as well. The lovely tapes can be used on any format and easily removed without leaving any residue.
Our Washi Tapes are available in five sets of different colors and patterns: one set of 10 "Hotfoil" and four sets of 4 "Vintage", "Geometric", "Hygge", and "Hotfoil Copper". They are perfect for decorating your Bullet Journal, greeting cards, or presents. But you can also use them on FlipCharts to highlight certain elements or put a frame around the chart – simple and beautiful. Of course you're only limited by your imagination when it comes to creative ways to create amazing DIYs for decorating purposes or as gifts.
Technical details:
set of 10
10 x 5 mm / 0.6 inch wide
5 m / 16.4 feet long