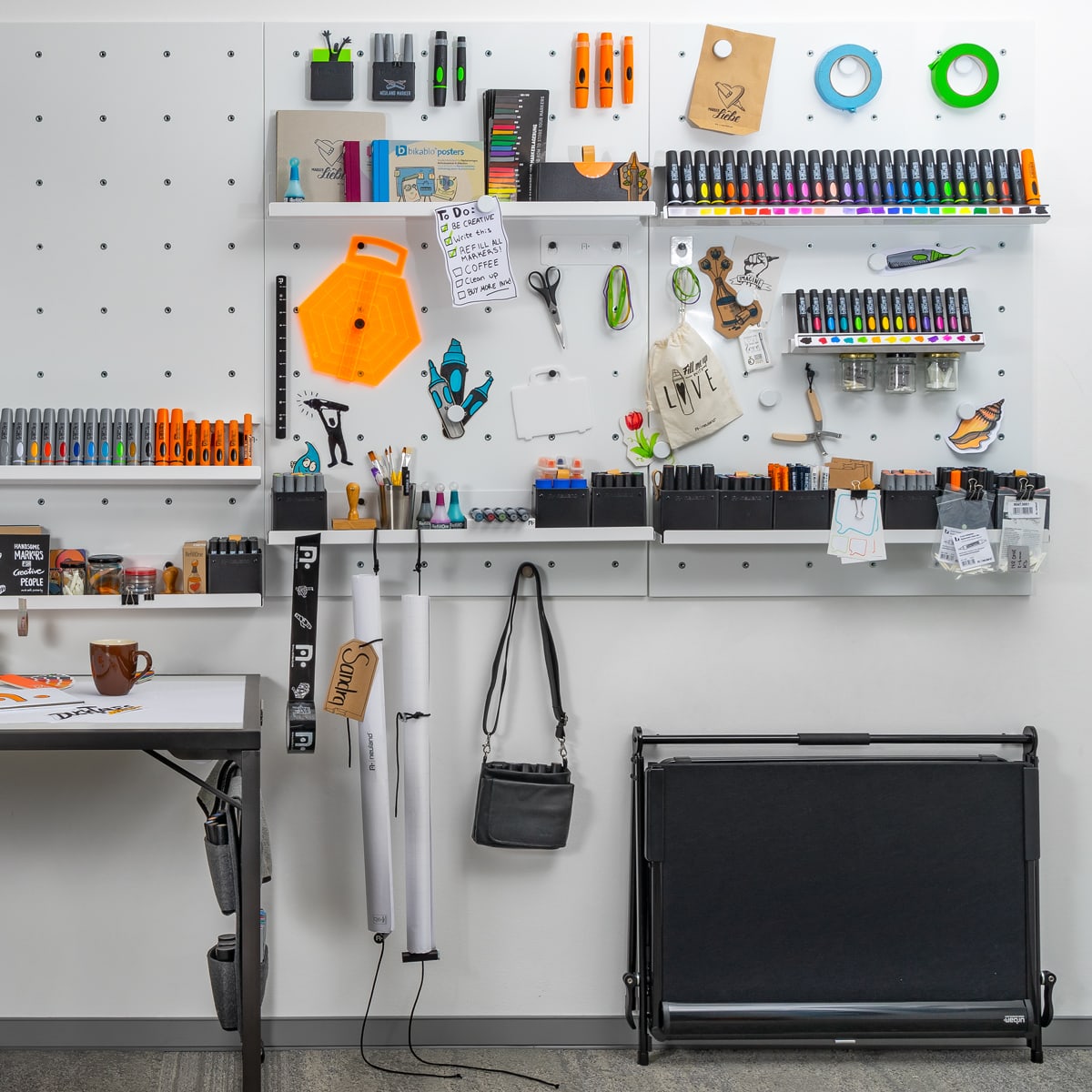 Universal tray
Shipping:
Parcel shipment
Barcode: 4054477066645
Universal tray
It couldn't be more practical: organize and properly store all necessary tools. The Universal tray can be placed either on the table, on the wall or on the practical PegWall. Simply attach two knurled head screw to the PegWall and the Universal tray can be hung up quickly and easily.
The Universal tray offers space for the 5 marker holders, the refill station as well as the card box Novario®, the BigOne Box Novario® or the No.One Box Novario®.
Technical data
Dimension: 74,5 x 9,1 x 10,2 cm / 29.3 x 3.6 x 4.0 inches
Color: RAL 9003 signal white
Weight: 1.3 kg
Note: Delivery without content and knurled head screws!