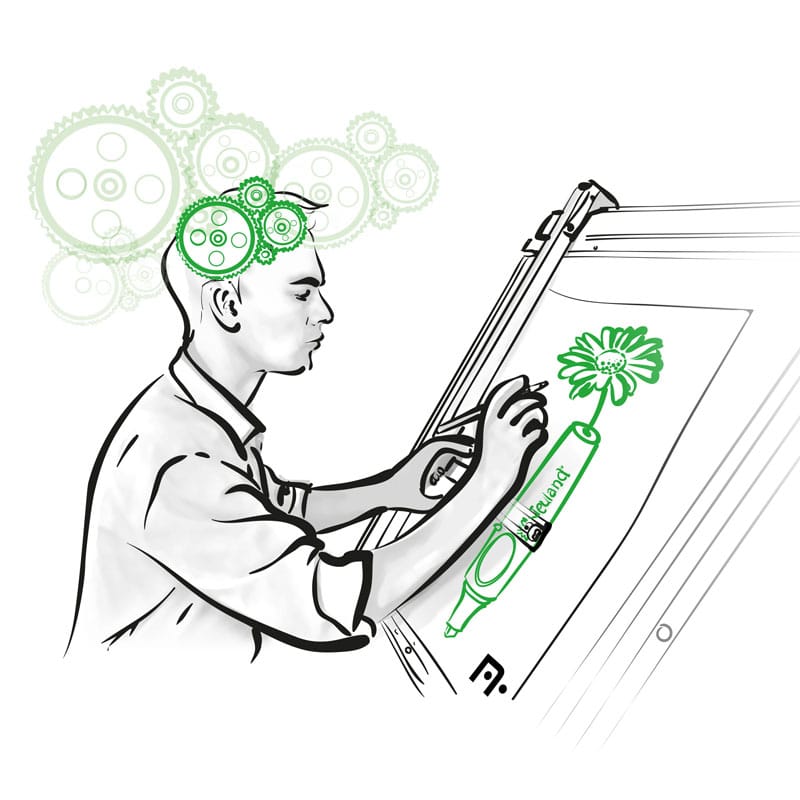 Inventing has a tradition with us
And we do this with passion and many years of experience.
We design and manufacture products for participatory formats at our production facilities in the heart of Germany. An important step toward the creation of our products is prototyping. We constantly refine every single element until every detail is right. Only then we go into mass production, which takes place in Eichenzell, with the support from our associated suppliers throughout Germany and neighboring European countries.

And manufacturing as well
For us, quality and sustainability are of utmost importance. Neuland products were designed for a long product life - and that's why, from the initial idea to production, we ensure that these requirements are met.

We are passionately innovative and motivated through our conviction that what we offer, cannot be outdone. We are ready to question the proven system with the high standards which lead us to continue to find clever ideas for dialogue-oriented working environments. That has convinced moderators, trainers, consultants, facilitators, and coaches in Germany for more than 50 years - and more and more customers around the world every year.